As the Japanese typhoon of tennis Naomi Osaka kick-started her interview series with  Stefanos Tsitsipas' suggestion, and she interviewed the Frenchman Gael Monfils.
One of her questions was, who does Monfils think is the best dancer on the ATP Tour. To everyone's surprise, he revealed, Nick Kyrgios and the tennis world has never seen Nick dancing.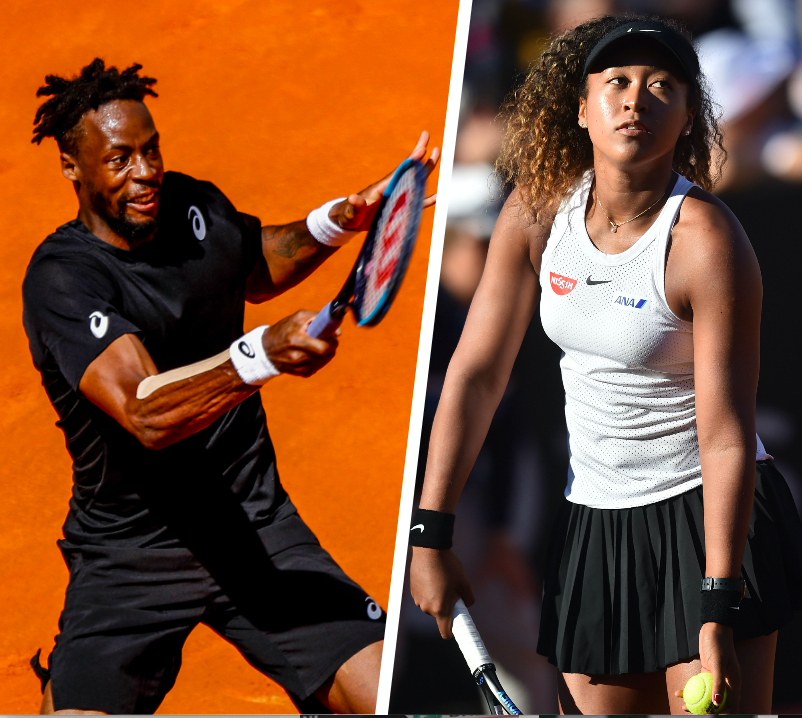 Monfils continued to speak and divulged that Kyrgios is a reserved, that's probably the reason why the world hasn't seen him dancing. As he mentioned the word 'shy' for the volatile tennis player Kyrgios, it raised the brows of Osaka.
Naomi Osaka and Gael Monfils' conversation
Monfils – "You know, to be honest, Nick is not bad! Nick Kyrgios is not bad at all. He's a bit shy. He can dance. He's got some moves. He's pretty good."
Osaka – "Oh really? I have never seen him dance."
Monfils – "Cuz, he's a bit shy you know. Well shy…"
Osaka – "He's shy? I'm shocked."
Monfils – "But, you know he can dance."
The Aussie his well-recognized for his hot-headedness on the tennis court. He's often seen in an altercation with the chair umpires, engages in some kind of feud with the audience, bashes reporters in the pressers, or disparages the other men on the ATP Tour. Hence upon getting to know the 'shy side' of Kyrgios, Naomi was shocked.
World Number 10 Naomi Osaka continued to her interview with dance-related questions. She said, "if you were in a dance battle, what is the dance you'd like to start with?" Monfils replied: "The Dougie. I love Dougie. Old school, but I love the Dougie," Monfils said. "The rhythm is good. The vibes when you lean to the left, lean to the right. I'm on it, I'm definitely on it."
World Number nine Gael Monfils made an ideal start of the season. At the Australian Open he lost in the fourth round to the eventual finalist Dominic Thiem. Later, in Marseille he lifted up the trophy.
In the following week, Gael kept his winning streak matches intact and pulled off the title at ATP Rotterdam. But his 12-match winning streak was snapped by Novak Djokovic in Dubai, wherein he lost the match after having match points.