"No One Has Been Able to Make Money" – Danielle Collins Hits Back at Novak Djokovic's Anti US Open Comments
Published 06/10/2020, 4:25 PM EDT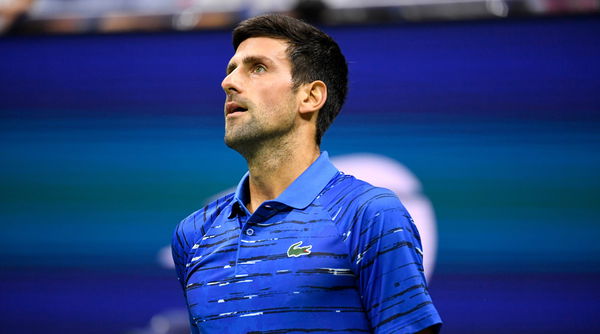 ---
---
World Number one tennis player Novak Djokovic recently showed his disinterests in playing US Open 2020. Also, most of his colleagues are pessimistic about the New York Major taking place this year. The Serb also pointed out the new rules at Flushing Meadows as 'extreme.'
ADVERTISEMENT
Article continues below this ad
Former World Number 23 Danielle Collins wasn't really happy with Novak's remarks on a Grand Slam tournament. Currently, 95 percent of tennis players are suffering. They do not have any resources to make ends meet during this pandemic.
With the US Open getting underway this year, the lowered ranked players will have the opportunity to earn some money and partially come out from unemployment which they are facing during these times of crises.
ADVERTISEMENT
Article continues below this ad
"Novak Djokovic this is a serious contradiction to previous comments about having players inside the top 100 donate their money to players outside of the top 250. No one has been able to play sanctioned events or make money since February," she announced on social media.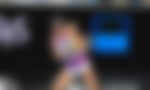 "Here we have an awesome opportunity with the US Open talking about proceeding forward with the event, with some strict safety precautions to make sure all players feel safe and their health is put first."
"Novak Djokovic
won't be able to bring his entourage" – Danielle Collins 
With the new rules and regulations imposed by the Grand Slams, Novak Djokovic cannot really travel with his entire team on-board. Maybe that's one of the reasons why he opposed it. But, the major part of the tour doesn't possess well-equipped entourage as the Serb does. 
"This is a massive opportunity for players to start making money again, and here we have the top player in the world saying only being able to bring one person with will be too difficult because he won't be able to bring his entourage," she continued.
Also, Novak is one of the highest-paid athletes in the world, and arguably his the highest-paid tennis player by prize money. By skipping a Slam, financially it won't make any difference to Djokovic's life, but numerous other tennis players can earn their bread and butter by winning a few matches at a Major tournament.
Read More – Novak Djokovic Unsure of Playing US Open 2020
ADVERTISEMENT
Article continues below this ad
"It's easy when someone's made nearly $150 million throughout their career, to try and tell people what to do with their money, and then turn downplaying in the US open," Collins said.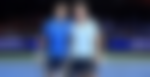 "For those of us (most tennis players) who don't travel with an entourage, we actually need to start working again. It would be nice to have the best player in the world supporting this opportunity and not spoiling it for players and fans!"
ADVERTISEMENT
Article continues below this ad
Last year at US Open Djokovic reached the round of 16 and retired from his match against Stan Wawrinka due to his injured shoulder.