Djokovic's Default, Thunberg Criticizes Federer, Relive the Biggest Controversies in Tennis in 2020
Published 12/04/2020, 6:30 PM EST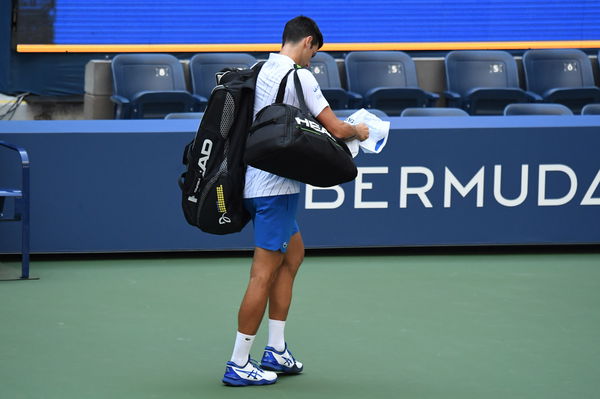 ---
---
Due to the coronavirus pandemic, many tennis events were canceled in 2020. Considering this, fans wouldn't have expected to see too many controversies. However, that wasn't the case as we saw many take place during the curtailed season. Here are some of them.
ADVERTISEMENT
Article continues below this ad
Novak Djokovic On Tennis Legend Margaret Court's Comments
Tennis legend Margaret Court had made some very controversial remarks. This led to many players demanding that the Margaret Court Arena be renamed. On this topic, Novak Djokovic said, "I don't support … what she said. I don't think it was the right thing to say."
ADVERTISEMENT
Article continues below this ad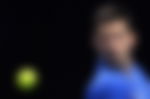 Novak Djokovic Taps Damien Dumusois's Leg
During the final of the 2020 Australian Open, Novak received back-to-back time violations as he took too long to serve. After losing the game, a furious Djokovic tapped Umpire Dumusois's leg and said, "You made yourself famous in this match. Great job." 
After many people noticed this, the Serb addressed the issue. He did not feel that he crossed a line as it was just a 'friendly' touch.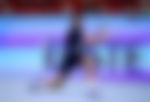 Nick Kyrgios Booed After Retiring At Acapulco
At the 2020 Mexican Open, defending champion Nick Kyrgios had to retire in the first round due to a wrist injury. The crowd was not happy about this, and they booed him as he walked off the court. In response to this, the Australian said, "I couldn't give a f*ck,"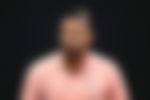 Novak Djokovic's Adria Tour Fiasco
The ATP Tour was suspended for many months because of the pandemic. During this time, Novak hosted an exhibition event called the Adria Tour. Unfortunately, many players like Borna Coric got infected with the virus. The event was immediately canceled, and the Serb received a lot of criticism.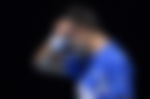 Benoit Paire Calls the US Open Bubble 'Fake'
To protect the players for COVID-19, the US Open tried to create a secure bubble. However, despite this, Benoit Paire got infected with the virus and had to pull out from the event. After this, the Frenchman was furious and called the bubble 'fake'.
Kristina Mladenovic At US Open
There were many tight restrictions at the US Open, and Kristina Mladenovic was not happy about it. She felt like she was being treated as a 'prisoner' and she wanted to regain her freedom. These were some pretty controversial remarks. Hence, she received criticism from many people including former Grand Slam Champion, Andy Roddick.
Kiki Bertens vs Sara Errani
At the French Open, Kiki Bertens won a tough match against Sara Errani, where she struggled with cramps. After the match, Bertens had to be taken away in a wheelchair. However, Errani claimed that it was all an act.
She said, "I don't like when somebody is 'playing' with me. She left the court on a chair and now she is all good eating in the restaurant, I just saw her."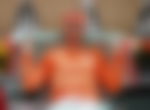 Kristina Mladenovic 'Double Bounce' Incident
In her match against Laura Siegemund, Mladenovic had a set point. On that point, Laura apparently hit a ball after the second bounce. Kristina objected to it but the umpire ignored her. She went on to lose the set and even the match. Later, she called for the use of VAR in tennis.
Novak Djokovic Disqualified From US Open
This was probably the biggest controversy of the year, and it took place at the 2020 US Open. Djokovic, who was playing against Pablo Carreno Busta, lost his serve at 5-5 in the first set. He was furious, and in his rage, he whacked a ball that accidentally hit the line judge in the throat. She was visibly hurt and hence, the Serb was disqualified from the tournament.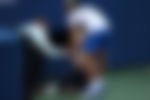 Alexander Zverev Had A Fever At French Open
In the fourth round of the French Open, Alexander Zverev lost his match against Jannik Sinner. He was clearly not playing his best tennis, and he later revealed that it was because he had a fever.
Considering that the world is suffering from a pandemic, fans thought that it was irresponsible of him to play despite being sick. Thankfully, no one was in danger as the German tested negative for the coronavirus after the match.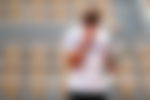 Damir Dzumhur Threatened To File A Complaint Against French Open
Damir Dzumhur's coach tested positive for COVID. Hence, the player had to leave the tournament. Since there is a possibility of a false positive, he wanted a second test to confirm. However, that was not granted, and he threatened to file a complaint against the French Open.
Daniil Medvedev Fined At US Open
The chair umpire failed to call a fault on Daniil Medvedev's serve in his match against Dominic Thiem. The Russian assumed it was called fault and didn't take Thiem's return seriously. He ended up losing the point, and he was furious about it. Subsequently, he started ranting at the umpires. Hence, he was fined $9,000. As you can expect, he was very upset about this.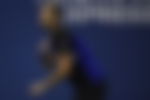 Dominic Thiem Refused To Contribute To Tennis Player Relief Fund
Due to the pandemic, lower-ranked players were suffering as the Tour was suspended. To help them, a Player Relief fund was set up. However, Thiem didn't want to contribute to it as he felt that many players were unprofessional. Seeing this, Australian star Nick Kyrgios heavily criticized him.
Novak Djokovic's New Association For Tennis Players
At the US Open, Novak Djokovic and Vasek Pospisil called for the formation of a new association for players called the PTPA. Many players backed this, but some names like Rafael Nadal objected to it as he felt that a new association wasn't required.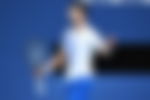 Dominic Thiem Red Bull Incident
During a match at the US Open, Thiem requested a Red Bull energy drink. However, due to a sponsorship clash, the organizers denied him the same. After an argument, the drink was brought to him by a ball boy who covered the label.
ADVERTISEMENT
Article continues below this ad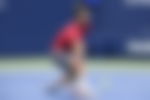 Roger Federer Criticized By Greta Thunberg
Credit Suisse is one of the largest banks in Switzerland, and they had invested a lot of money in fossil fuel enterprises. Since Roger Federer endorsed them, Greta Thunberg took a dig at him. In response to this, the Swiss Maestro said that he takes the impact of Climate Change very seriously.
ADVERTISEMENT
Article continues below this ad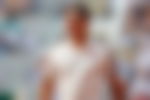 Seeing controversies in tennis is something that no tennis fan, or tennis player enjoys. Now that we are going into the 2021 season, hopefully, we won't see any more controversies.