One of the best coaches in the world and Serena Williams' head-coach Patrick Mouratoglou is deeply concerned about the livelihood of lower-ranked tennis players. As an unexpected layover pertaining to coronavirus has disrupted their usual routine and caused temporary unemployment in tennis.
In tennis, if a lower-ranked player doesn't swing his/her racquets on the professional tour, the living becomes a challenge. Since they still have to pay their coaches and physios, but they themselves do not receive any salaries.
"Our sport is great. Yet, the challenging period we are facing only emphasizes how dysfunctional it is," Mouratoglou expressed in an open letter to the tennis community. "Players ranked outside the top 100 are barely breaking even. Most of them are forced to fund their careers to keep playing professionally. Their Lives are a financial struggle."
Unlike the top players, the lower-ranked professionals, solely depend on the prize money rewarded by the ATP/WTA tournaments. Tennis doesn't pay them on a monthly/annual basis. 
"Tennis retains the most extreme levels of inequality" – Serena Williams' Coach
They do not have the leverage of the lucrative sponsorship deals which other top players do. So in tennis, "if you don't swing your racquets, you are not getting paid."
"Unlike basketball or football players, tennis players aren't covered by fixed annual salaries. They're independent contractors. and paying for their travels. They're paying fixed salaries to their coaching staff. While their own salaries depend on the number of matches they win," Serena Williams' coach added.
"It's a meritocracy-based system which is perfectly fine to me. Top players 100% deserve their earnings. However, I find it revolting that the 100th-best player of one of the most popular sports in the world followed by an estimated one billion fans is barely able to make a living out of it."
Tennis being an expensive sport to practice, players tend to give up upon their dreams and call off their careers. As they financially fail to support what the sport demands.
"It's been the case for too long. Although we have done away with the long-established male supremacy in the financial field, tennis retains one of the most extreme levels of inequality in any sport," the Greek-French tennis coach added.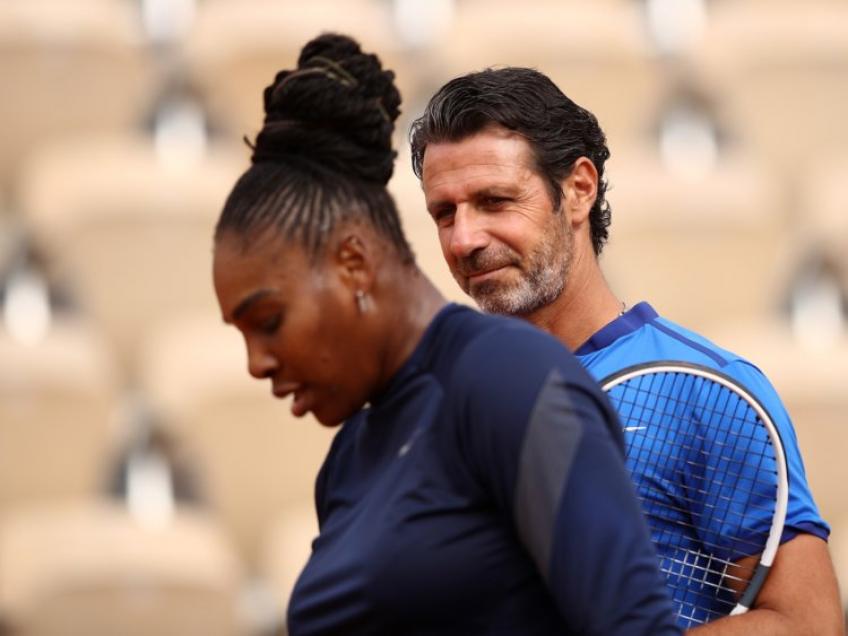 For the sport to survive, tennis must take care of lower-ranked players. As the elite player cannot single-handed run the sport. Further Mouratoglou urges the governing bodies of tennis to compensate for unexpected the financial loss which the players have undergone amid the coronavirus pandemic.
"For this reason, I would love to see the ATP, the WTA, the ITF, and the Grand Slams sit together (albeit virtually) to try and find a sustainable solution. We can't leave lower-ranked players behind anymore. This isn't right. Tennis needs change. Let's use this free time to start a discussion," he concluded.