Wimbledon Championships 2020 Pledges a Mammoth Amount to Players After its Cancelation
Amid the tour's suspension, lowered-ranked tennis players are facing a tough time in supporting their livelihood as they are unable to earn their weekly prize money. However, the most prestigious Slam on the tennis tour Wimbledon Championships has come out in support of the tennis professionals after the tournament was called off in 2020.
The tournament made a magnanimous announcement on Friday as they have decided to distribute a total payout of more than £10 million of prize money amongst the professionals who would have been in the 2020 edition.
Wimbledon will be awarding £12,500 to those players who would have been in qualifying rounds, £25,000 to the main draw players. The wheelchair contestants will also receive £5,000 each. 
"We are now in a position to allocate prize money to the 620 players whose world ranking would have enabled them to gain entry into The Championships 2020 by direct acceptance into the Main Draw or Qualifying event," Wimbledon stated.
Tennis players' reactions
After coming across their generous move tennis players expressed their gratitude towards the tournament.
Amazing gesture @Wimbledon 👏🏼👏🏼👏🏼 especially for players that need it rn https://t.co/bIJmBGaabC

— Belinda Bencic (@BelindaBencic) July 10, 2020
🙌🙌🙌 Thank you @Wimbledon 🙏 https://t.co/ggLuunechM

— Alize Cornet (@alizecornet) July 10, 2020
Amazing news — always a class act and leader of our sport !! Well done @Wimbledon – can't wait to be back next year ! 💚💜 https://t.co/BFok5ZSDQI

— Kim Clijsters (@Clijsterskim) July 10, 2020
Another kind gesture from Wimbledon Championships
Not just the players, the classic tournament has also showered their gesture of kindness on their officials, without whom the tennis competition is impossible to stage.
"LTA, the governing body for tennis in Britain, to provide a payment to the LTA licensed officials who would have worked at The Championships this year, and also a number of International Officials, all highly skilled individuals who are vital to the success of The Championships," they said.
Moving further, Wimbledon has eliminated the grass-court seeding formula used since 2002. It was exclusively used for determining the Gentlemen's singles draw. The Championships 2021 draw will be extensively based on singles ATP ranking of the tennis players.
Read More – Wimbledon Championships Introduce Big Changes to Their Seeding System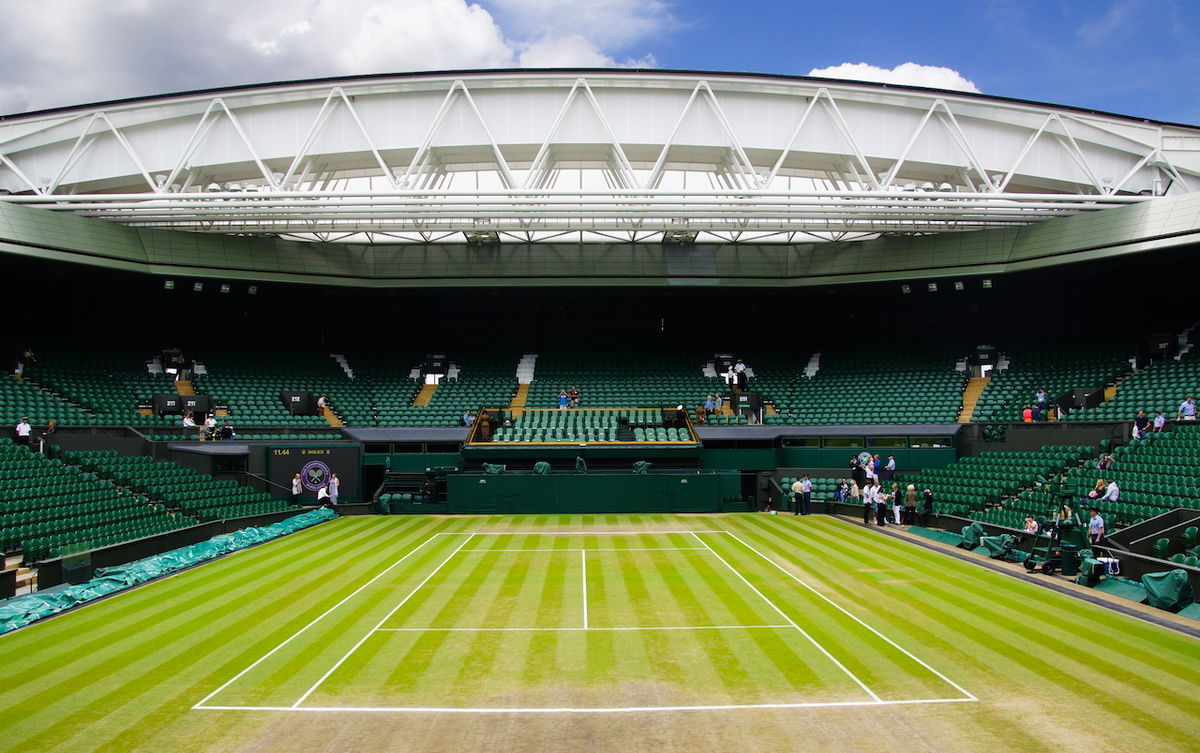 2021 Wimbledon won't be holding Public Ballot, which doesn't allow tennis fans to purchase tickets for the event. "Our intention as stated at the time of cancellation to transfer those tickets to enable the successful applicants to purchase the same day and court for The Championships 2021, we will not be staging the Wimbledon Public Ballot for 2021," they mentioned.
The extra provisional tickets for 2021 edition will be announced sometime later when the current unpredictable situation settles down.