For the first time since 2009 US Open, a non-Big Four contestant picked up a Grand Slam title at Australian Open 2014. The men's finals in Melbourne featured the former champion Rafael Nadal was and the debutant Slam-finalist Stan Wawrinka.
The Swiss star could outplay ferocious Rafa 6-3, 6-2, 3-6, 6-3 in the finals. However, during the course of the match, Wawrinka was angered as injured Nadal took a medical time out.
With powerful forehands in the opening set, Wawrinka seized it. While he was leading by a break in the second set at 2-1, Nadal took a medical time out. He left the court to receive treatment from the trainer. Like everyone in the stadium and millions of others watching the championship match, Wawrinka wanted to know what was going on with the Spaniard.
As a consequence, Wawrinka asked the chair umpire Carlos Ramos about Rafa's injury, but he refused to tell him. Following that, Stan got involved in an argument and said: "You have to tell me why."
The differences in their opinion sprang up, as the umpire said, "I'm not supposed to tell you." But before he could complete his phrase Wawrinka barged in and said, "yes, you are supposed to tell me!"
The chair umpire replied: "You have a choice. You can fight about this or forget about it. I think you should forget about it."
WATCH: The feud between Stan Wawrinka and Chair Umpire
Upon Nadal's return to the court, Wawrinka was exasperated as Rafa took more time than a medical timeout allows. Later he wasn't penalized for the same. The crowd gave Nadal an unwelcoming gesture, as they started booing.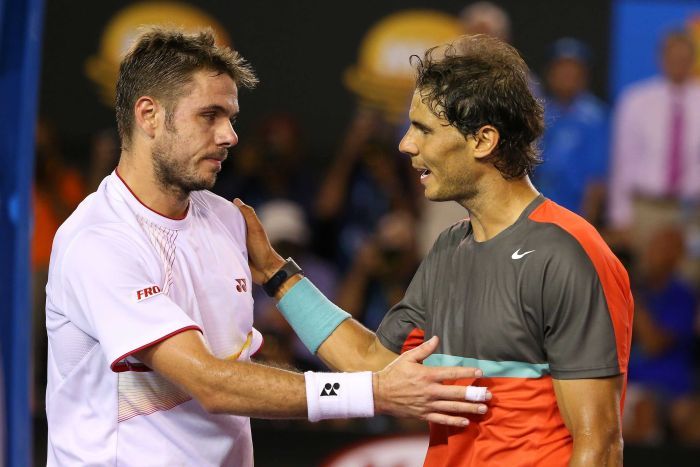 Wawrinka maintained his intensity and flawlessly sealed the second set 6-2. Nadal's back issues were prevailing in the match, but despite that, he managed to pull off a set in that Grand Slam final. And it was the Swiss one-hander kissing his first Major trophy in Melbourne as he was phenomenal with his defensive style of play in the fourth set.