"Definitely Harsh": Ajla Tomljanovic Slams John McEnroe For Harsh Comments on Emma Raducanu
Published 07/06/2021, 12:58 AM EDT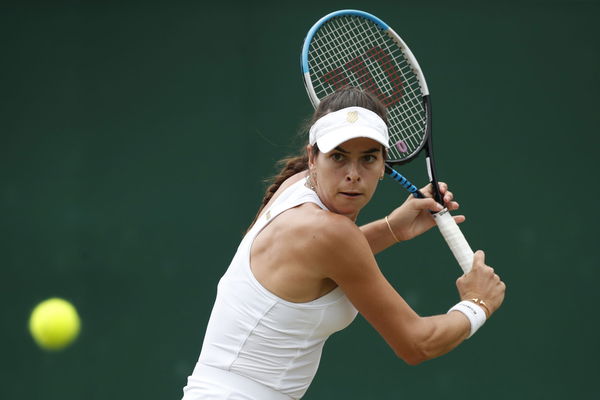 ---
---
After a break on Sunday, the 2021 Wimbledon Championship returned to action live last evening and in incredible fashion. However, while the fans enjoyed the power-packed performances they witnessed, it wasn't the best outing for a few. Former Tennis star and BBC commentator, John McEnroe, was at the receiving end of backlash for his insensitive comments over a rather upsetting game.
ADVERTISEMENT
Article continues below this ad
In the fourth round of the tournament, Britain's homegirl, Emma Raducanu, took on Australia's, Ajla Tomljanovic. While the game was off to a pacey start, Emma retired midway into the second set, following complications with her health.
Uncertain at first, doctors later confirmed that she was experiencing stomach cramps and was hyperventilating; eventually, she withdrew due to breathing issues.
ADVERTISEMENT
Article continues below this ad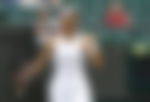 However, as a devastated Emma walked off the court, McEnroe sympathized with the 18-year-old, while also suggesting that her inability to cope with the pressure of the game might have been the real reason for her withdrawal.
Following his comments, Emma's counterpart, Ajla, was quick to speak in favour of her opponent.
"I almost felt worse about it"- Ajla Tomljanovic
Post-match, McEnroe claimed that Emma's withdrawal was less of a health concern and was more to do with the anxiety and pressure of being in the fourth round.
With that, he drew connections to World No. 1, Naomi Osaka's withdrawal from the French Open last month. "I feel bad for Emma, obviously," said McEnroe. "It appears it just got a little bit too much, as is understandable, particularly with what we've been talking about this over the last six weeks with Osaka not even here."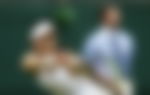 He also went on to say that this is a learning curve for the 18-year-old, and she should probably learn from her counterparts. "How much can players handle? It makes you look at the guys that have been around and the girls for so long – how well they can handle it. Hopefully, she'll learn from this experience," he added.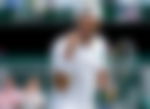 The Australian that faced Emma empathized with her following her shock retirement from the game. Even when unclear of her reasoning, she backed the 18-year-old against McEnroe's comments.
John also claimed that Emma was down and out, losing the match, and hence, decided to withdraw. "For him to say that, is absolutely harsh. I have experienced similar, but not to that extent. I have spoken to athletes that have gone through that. It's not easy," she said, coming to the youngster's aid.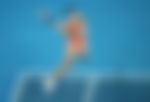 Ajla Tomljanovic progresses onto the next round
Mcenroe's comments stirred a huge debate amongst fans and followers, most feeling absolutely furious. Not only were they insensitive but also ignorant of Emma's health, belittling her journey so far and her potential to go further.
ADVERTISEMENT
Article continues below this ad
After Naomi Osaka's withdrawal last month, fans understand how overwhelming the media can be. Mcenroe and his comments were the perfect examples of what the World No.1 was talking about. However, watching her counterpart come to her aid is everything this game is about and everything this sport stands for.
Surely not in the manner she wanted, but Ajla Tomljanovic now enters the Quarter-finals of the 2021 Wimbledon Championship. Fans are sure to be backing her, not just for her character and sportsmanship but surely for her splendid Tennis too.
ADVERTISEMENT
Article continues below this ad
Watch this story: Wimbledon Championship 2021- Funny interviews of Novak Djokovic, Nick Kyrgios, Andy Murray and Venus Williams