"Have More Negative Emotions Than Positive": Patrick Moratoglou on Serena Williams' Wimbledon Championships 2021 Retirement
Published 07/03/2021, 2:21 AM EDT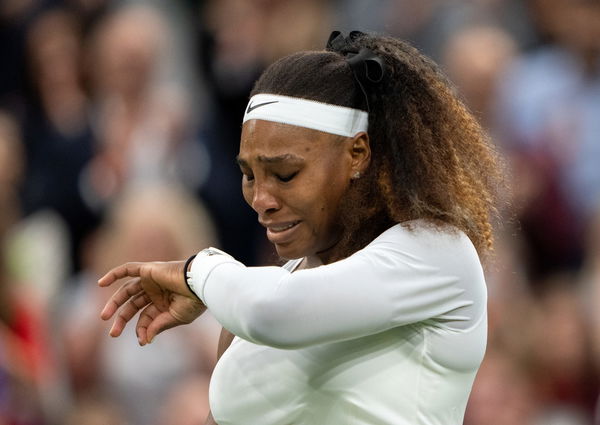 ---
---
Last Tuesday was yet another unfortunate setback for Tennis legend, Serena Williams. The former World No.1 was forced to retire from the Wimbledon Championship 2021 following a mid-game injury. Even though the crowd tried cheering her on, the 39-year-old walked off the court, covering her face and breaking down to tears.
ADVERTISEMENT
Article continues below this ad
As painful as it was to watch, Serena's quest for a title was once again put to a halt. However, reflecting upon the changing times, her coach, Patrick Mouratoglou, explained why Serena is not just the best but also "Why she's so strong".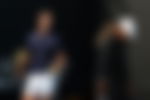 "We have more negative emotions than positive"- Patrick Mouratoglou on Serena Williams exit
ADVERTISEMENT
Article continues below this ad
Sadly, there's been more agony than ecstasy for the American Star of late. Serena was considered one of the favorites to win the title, going into the tournament.
Hence, her mid-game slip broke hearts all around the world, starting from Serena's herself. However, Coach Patrick still believes the scars of the 2018 US Open final loss don't compare to this withdrawal for Serena Williams.
"The 2018 US Open was another level of this kind. We have more negative emotions than positive at this stage of a career", he said.
Watch this story: Wimbledon Championship 2021- Funny Interviews by Novak Djokovic, Nick- Kyrgios, Andy Murray and Venus Williams
Serena's legacy is unquestionable. With 23 Grand Slam titles to her name, it is also unmatchable.
However, maintaining this legacy can sometimes be tougher than creating it, especially if you're Serena Williams. "A real joy, when you're Serena, is only when you win a Grand Slam, and we are waiting for that moment now (since the 2017 Australian Open), whereas the first five years (together) were full of ecstatic joys (10 Slams between 2012 and 2017). That's part of the job and there's nothing we can do about it now, this retirement belongs to the past", said Coach Patrick.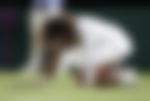 Serena has no time to waste 
As Serena Williams left the court on Tuesday, she, like every other fan, had one question on her mind. What's next?
While the world speculates a retirement, Serena prepares herself to return. Highlighting the one thought on the American's mind, Coach Patrick said, "I must say that Serena spontaneously turned the page. It was just the two of us driving out of the stadium, and her only questions were how to bounce back. "What's the next step?".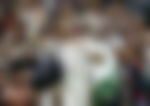 ADVERTISEMENT
Article continues below this ad
Serena Williams' attitude is a show of her resilience, her spirit, and her drive to be the best. However, her brilliance on the court has nothing against her character strength off the court.
"She was in the solution mode. Rewriting the story was not her business. That's why she's so strong", he said, emphasizing her greatness, we know her for.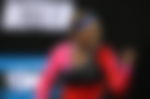 Fans around the world eagerly wait for Serena to pick up the racquet once again. Eagerly awaiting, they pray for a speedy recovery and have the privilege to watch her return to the court she so clearly belongs to.
ADVERTISEMENT
Article continues below this ad