How Many Languages Can Stefanos Tsitsipas Speak? His Background, Motivation, & Achievements
Published 06/11/2021, 12:03 AM EDT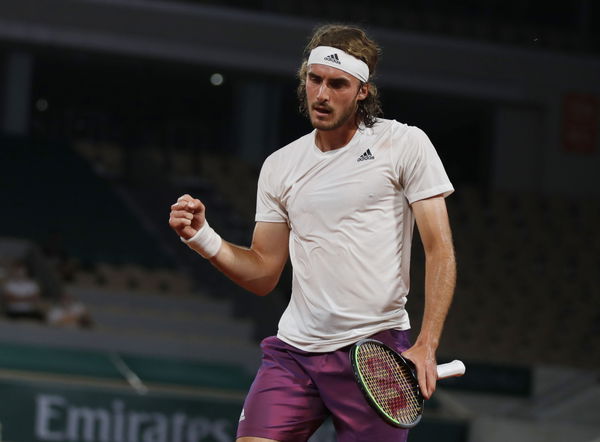 ---
---
In a sport like tennis, where an athlete has to keep traveling to new countries every fortnight, being multilingual goes a long way. Stefanos Tsitsipas, the fifth-best player on the ATP circuit, boasts of this skill. 
ADVERTISEMENT
Article continues below this ad
This multilingualism helps in unique ways. Such players well versed in two or more tongues can hire coaches from across borders, ease into a new tournament atmosphere with no jitters, and also win the support of the local crowd. Tsitsipas, who recently qualified to play his second French Open semifinal in two years, is a master of this art.
How many languages can Stefanos Tsitsipas speak?
ADVERTISEMENT
Article continues below this ad
The 6'4" right-handed player joined the professional circuit in 2016 at the age of 17. A resident of Monte Carlo, Monaco, Tsitsipas has a Greek father and a Russian mother. As a result, he is fluent in three languages, Greek, Russian, and English. Plus, he is keen on learning Spanish and Mandarin too.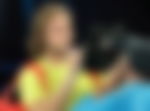 In a 2018 interview, Tsitsi had expressed, "It was important that I came from a second background, that I had two different cultures, Greek and Russian, involved in my life. It gave me a whole different perspective about things."
Tsitsipas comes from a tennis family. His mother, Julia Apostoli-Salnikova, was one of the best tennis players in the Soviet Union. In fact, she was the top-ranked Soviet player as a teenager and further played in the Fed Cup. Unfortunately for her, her career never took flight because of several controversial reasons. But she ensured her son had everything to achieve greatness, and so he did. 
Tsitsipas became the first Greek to enter the Top 5 world ranking and also became the youngest of the 28 players to beat the Big Three before turning 21.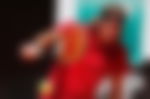 Tsitsipas was born to dominate the sport of tennis
In an interview, the Greek youngster's mother had revealed, "Believe me: my doctor, who helped me deliver the child, he told me that Stefanos was coming out with his hand up, like a tennis player."
ADVERTISEMENT
Article continues below this ad
This turned out to be true because the toddler Stefanos soon picked a racquet and began playing the sport as a 3-YO. His father, Apostolos Tsitsipas, his first coach, helped him with his skills and built that killer one-handed backhand that defines Tsitsipas. 
Tsitsipas was a #205 player as an 18-YO and went on to become #39 as a budding 19-YO. He stayed very efficient on clay and one can't forget his rise at the Barcelona Open 2018. He had defeated three top 10 players only to lose in straight sets against Rafael Nadal. But later, he defeated Rafa on clay and became the youngest of the only 26 players to have ever done that. 
ADVERTISEMENT
Article continues below this ad