"Mentally It is Tough": Dominic Thiem on Bubble Experience at ATP Finals
Published 11/16/2020, 3:45 AM EST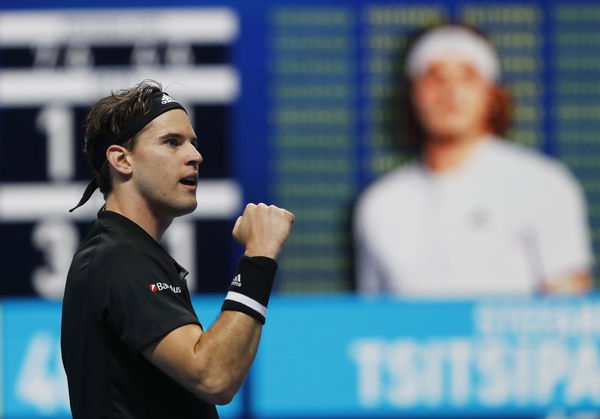 ---
---
While sports in a 'bubble' is a prudent way to ensure continuity even in times of Covid, it isn't a happy space for athletes to be in. Dominic Thiem is no exception.
ADVERTISEMENT
Article continues below this ad
Hence, it was little surprising when the reigning US Open champion complained about his 'exhausting' experience of the 'bubble'.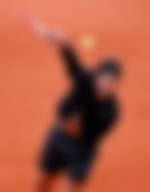 Austrian's 'exhausting' experience of bubble
ADVERTISEMENT
Article continues below this ad
With Britain complying with a fresh 'stay at home' diktat in the light of a Covid spike, the Tour Finals is also being held in a secure web of protocols aimed at player safety.
So sweeping are the restrictions for the season-ender in London that players are being driven to the venue from their hotel, which is barely a shout away.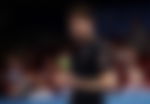 Playing to empty stands in an arena that can seat close to 18,000 spectators on a good day has hardly been a mood-lifter for the players either.
Asked how he was adapting to the new experience after his score-settling win over Stefanos Tsitsipas in the Tour Finals opener, Thiem made his displeasure known.
"I think all the bubble life and the hotel inside is exhausting in a way as well. It's a new experience for all of us, with a little bit of testing……and a little bit of tension around the world if the tournaments can still go on around the world," Thiem said.
Dominic Thiem found it hard to play before empty stands
He said he also found it tough playing to spectator-less stands.
"Physically, I think it's the most easiest year since a long time. Today was my 30th match on Tour, which is not a big number, but mentally it is tough……I mean, you get so much energy from fans," Thiem said.
"If you go in the stadium, if you have a huge win like today and you get the atmosphere from 17,000 people, it brings so much positive energy……all of this is missing," the World Number 3 Austrian said.
"You have to bring it up yourself during the match. I think today was like 2 hours 20 or something. You've all the time to push yourself, give yourself energy," Thiem said.
ADVERTISEMENT
Article continues below this ad
US Open champion rues not being able to get around in London
He said he rued not being able to get around while in London.
"If you have a long day and then you go in a great city like London or New York, the city as well gives you nice energy……nice restaurants, hanging out with the people you love," Thiem said.
ADVERTISEMENT
Article continues below this ad
Tough as it was sans spectators, Thiem willed himself on through some tough phases to beat the long-haired Greek in three sets on Sunday.