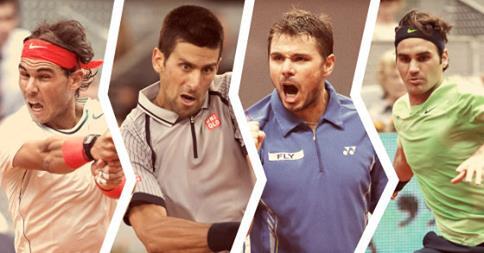 Part of the 'Big Five', tennis star Stan Wawrinka is often redlining while facing the three elite men of tennis while on the tour. He produces his best form while playing on the big courts. And his relentless single hand backhands are admired by the entire tennis fraternity.
The former world number three Wawrinka also said that the 'Big Three' of tennis hail from a different planet, who keep rotating the Grand Slam titles amongst themselves.
Stan was asked whether his arduous training is over-shadowed by his compatriot Roger Federer's effortless style of play. To this, Wawrinka said that it actually made him feel "proud."
"I assume it completely and I am proud of it. I think that's what makes me popular. After my first Grand Slam victory, people said to themselves: "Hey, it's a guy like us who succeeded. This means we can all do it! " Whereas Roger, Rafa, and Novak are aliens who have always been above everyone else. I got there much later," Wawrinka told L'Illustré.
"I was just hoping to make a living from tennis" – Stan Wawrinka
Growing up, Wawrinka devoted most of his time to training, and his only goal was to create a living out of tennis. He never really imagined winning Grand Slams on the senior tour. Rather, he was aiming at becoming just another tennis player.
All the hard work and his devotion towards the game certainly seem to have made him one of the finest players the sport has. Stan is the only player to beat both Novak Djokovic and Rafael Nadal at a single Grand Slam and consequently, he proceeded to lift the Australian Open title.
At the 2015 French Open, he defeated both Federer and Djokovic. They were the top two seeds in the event but Wawrinka emerged the winner.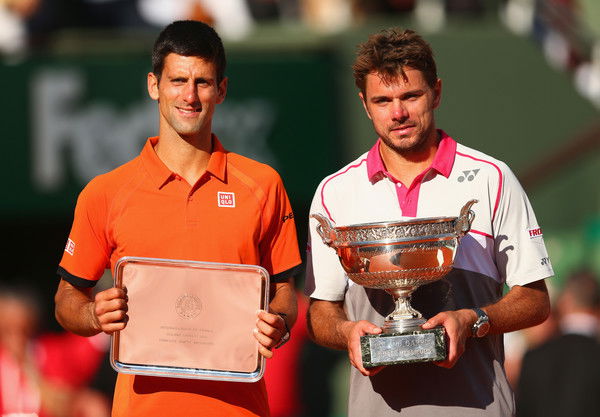 When asked what he'd want people to pick up from him, Wawrinka said, "What I accomplished. I won practically everything that was possible. Young, I never imagined I could accomplish 10% of it all. When I won Roland-Garros junior in 2003, I was just hoping to make it into the top 100 and make a living from tennis. As a child, I never thought I would one day have the level to win a Grand Slam tournament." (Quotes have been translated)
This year, Wawrinka is training hard to resume play during the European clay season. He is most likely to miss the US Open 2020.
Source – L'Illustré