Sam Querrey Slapped with Penalty After Committing 'Major Offense' at ATP Event
Published 12/31/2020, 5:34 AM EST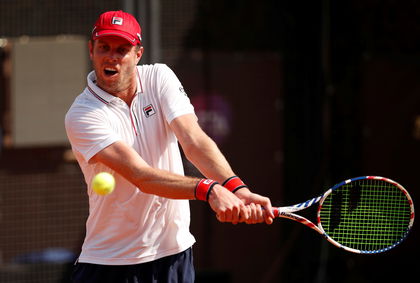 ---
---
The governing body of men's tennis has closed its investigation into charges of COVID-19 protocol breach against American tennis star Sam Querrey.
ADVERTISEMENT
Article continues below this ad
The probe was commissioned after the tall American was held guilty of violating the protocol in place for the St. Petersburg Open this year.
After probing the circumstances around the protocol breach, the men's body held that Querrey's actions were in clear conflict with the integrity and was deemed a violation under the Player Major Offense provision of the ATP Code of Conduct. Currently at 53rd in the men's singles standings, Querrey was fined US $20,000 for his breach.
ADVERTISEMENT
Article continues below this ad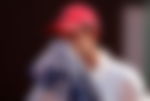 Fine on Sam Querrey could be lifted if he doesn't commit similar offense in six months
The men's body clarified that the fine will remain suspended and will be lifted if Querrey isn't guilty of a similar offense within a probationary period of six months. The American also has the liberty to challenge the decision if he so desires, the ATP mentioned.
The ATP released a statement in the matter, saying, "Taking into consideration Mr. Querrey's many years of otherwise good standing with the ATP and other mitigating factors, the fine is suspended and will be lifted subject to Mr. Querrey committing no further breaches of health and safety protocols related to COVID-19 within a probationary six-month period. The player has five days to appeal the decision, should he choose to do so."
Querrey's 'good standing' with ATP prompted lighter sentence
After testing positive for COVID-19, Querrey, along with his wife and child, flew out of Russia without informing the tournament officials. His act was deemed an offense as the protocol for the event mandated every player to inform tournament officials in the light of a positive test and go into quarantine.
Querrey was withdrawn from the tournament and the ATP released a statement confirming the same.
ADVERTISEMENT
Article continues below this ad
It was alleged that the 33-year-old American took a private flight out of Russia after his swab sample came back positive for COVID-19. His withdrawal came barely hours before he was to play a doubles tie with compatriot Tennys Sandgren.
Querrey fell in the first round of the French Open this year, going down in five sets to rising Russian star Andrey Rublev. ADVERTISEMENT
Article continues below this ad