"Still Got a Very Good Chance": Tennis Legend Backs Rafael Nadal Ahead Of ATP Finals 2020
Published 11/12/2020, 1:12 AM EST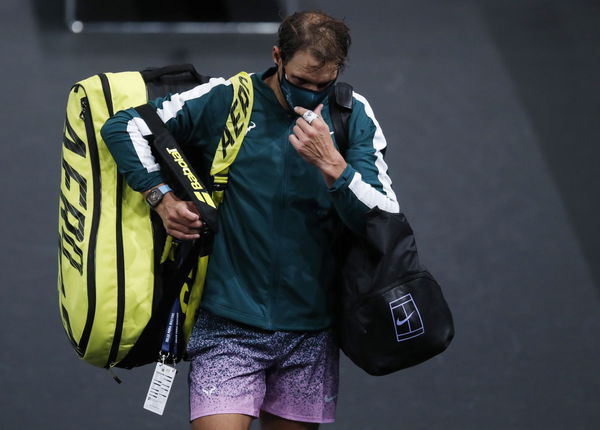 ---
---
London begins preparations for the year-end finale for the final time as ATP 2020 season nears a conclusion. Unfortunately, the ATP Finals will commence behind closed doors, and fans will be left out of the event. The players, on the other side, will look to bid a memorable farewell to the O2 Arena. With the top players gearing up for the tournament, Tim Henman disclosed the chances of Spain's Rafael Nadal in the competition.
ADVERTISEMENT
Article continues below this ad
Interestingly, the ATP Finals have not seen a Big Three winner since the last 4 fours. Before that, it was Roger Federer (2010-11) and Novak Djokovic (2012-15) for straight six years. Nadal is yet to clinch his first-ever year-end finale title.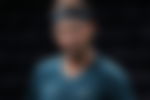 "Indoor records of Rafael Nadal are not too good": Tim Henman
ADVERTISEMENT
Article continues below this ad
It is no mystery that World No. 2 Nadal is not the same on indoor turfs compared to clay. Of his record 20 Grand Slams, 13 titles have come for him at the Roland Garros (an outdoor clay court).
The retired British tennis player reflected upon the same while considering him worthy of 'a chance'.
"When you set the bar so high, when you look at his record indoors and sort of say, "Oh, it's not too good"," said Henman. He continued, "But he's won a Masters series indoors, he's been in the final of the ATP Finals on two occasions, I think. He's still got a very good chance."
Notably, the Spaniard's arch-rival, Federer, has a record six titles, and Djokovic has a record four in London. Considering lesser fatigue and Federer's absence as a factor, Nadal might have the best opportunity to win this year.
"Nadal will fancy his chances": Former British No. 1, Henman
After his semi-final long run in Rolex Paris Masters 2020, Nadal would've gotten the preparations he had hoped for. However, the volume of talent seen in the draw will make the experts question his clear success.
The talents include World no. 1 Novak Djokovic, the defending champion Stefanos Tsitsipas, and the 2019 champion Alexander Zverev. Plus, the recent World no. 4 Daniil Medvedev and 2020's leading title winner Andrey Rublev is also in the list. For the 34-year-old Nadal, the challenge will be quite a backbreaker.
Henman concluded, "I don't think he's the favourite this coming tournament but he'll still fancy his chances if he's fit and healthy."
ADVERTISEMENT
Article continues below this ad
Having said all of that, Rafa is still a top contender when it comes to performance. He has not won the finale but has produced some of the best shots every played. Watch and enjoy!
Will Rafa Nadal make his first win and signal a comeback for the Big Three? There is a lot to anticipate from the much-awaited ATP Finals in London (one last time).
ADVERTISEMENT
Article continues below this ad