$30 Miracle for Tennis in America as Revolutionary Move Aims to Tackle the Growing Pickleball Rage
Published 03/18/2023, 9:48 AM EDT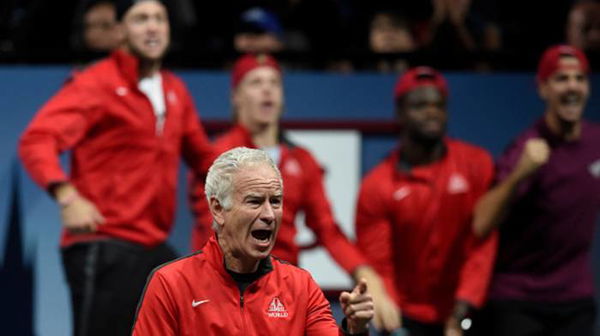 You must have seen baseball or golf simulator game stations. But what if we told you that tennis can have that too? With the constant rise of tennis-inspired sports like pickleball in the US, there were raising concerns about the popularity of tennis taking a hit. Legends of the sport like Martina Navratilova and John McEnroe have condemned its rise. However, tennis is now stepping into the realm of AI, enhancing its accessibility, one of the main criticism of the sport.
The recent news is a huge development in tennis amidst the rise of technology-inspired sports. Can this inspire more people to take up tennis? Let's take a look.
Tennis steps into the revolutionary road amidst a growing focus on technology 
ADVERTISEMENT
Article continues below this ad
Simulator sports have been an absolute blessing for people during the pandemic. Not being able to hit the courts led to the popularity of such sports grow.
Pondering on the same lines, the founder of TennisTEC, Thanh Tran, took on the mission to improvise tennis into a simulator sport. As noted by WXYZ Detroit, he stated, "Tennis was one of those sports that was social distance friendly." So, he got some cans to hit during the pandemic and that is when he thought, "why isn't there a simulator?"
An entrepreneur with an electrical engineering degree, he racked his brain and contacted Golfzon, a leading South Korean golf simulator. He convinced them and improvised a simulator for tennis. That is how TennisTEC came into being.
TennisTEC recently opened to the public in January. Keeping accessibility at the forefront, Tran has developed 150 drills to choose from. This will let its players choose the level they want to play in.
The sport that never leaves anyone behind
ADVERTISEMENT
Article continues below this ad
Moreover, he contacted nearby wheelchair tennis coaches and improvised the simulator to make it accessible for them as well. Elaborating on this vision, he said, "Let's do it right, but not only make it for body-abled people but let's make it inclusive for everyone." Furthermore, he has reached out to organizations to make the simulator accessible to people with autism too.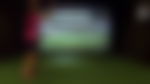 The best part about the simulator is that the player does not have to pick the ball. A wide attachment at the base collects the balls and then feeds them back to the player. Once again, focusing on making it affordable and accessible to all, the sessions start at just $30.
ADVERTISEMENT
Article continues below this ad
WATCH  THIS STORY: Hilarious Meaning of Roger Federer, Rafael Nadal, Novak Djokovic, and Serena Williams on Urban Dictionary! 
So, if  your friends are not available for a face-off, hit the tennis simulator to enjoy a session or two.