"Was Incredibly Homesick": Roger Federer Recalls Moving in with Foster Family to Pursue Tennis Dream
Published 04/01/2021, 3:47 PM EDT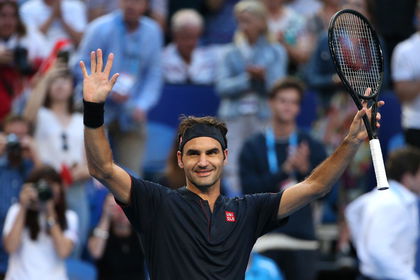 ---
---
Today, Roger Federer is a tennis superstar with an enviable global following. However, it has taken him a lot of sacrifices to reach this level of greatness.
ADVERTISEMENT
Article continues below this ad
In an interview with a Swiss German publication, the 20-time Grand Slam champion recalled the time he had to move to a foster home in pursuit of his dream of becoming a professional tennis star.
Roger Federer says he still keeps in touch with his "super foster family"
ADVERTISEMENT
Article continues below this ad
Federer left his Basel home at the age of 14 and went to live with a foster family in the French-speaking part of Switzerland, which offered more in the way of avenues, mostly coaching and training-wise, to chart a successful career in the sport.
Recalling his early days in the midst of complete strangers, the 39-year-old Federer said it was tough as he often felt a longing for home.
"Very hard, especially because of the language. I was incredibly homesick," said the Swiss, who was born to a father of Swiss-German origin and a mother who was South African.
He said opened up about the factors that made those days especially challenging, the "constant back and forth with the train."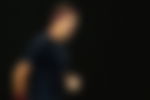 However, Federer added that he was "lucky" to have found a "super foster family" that took him in as one of their own and helped him build ties that were thicker than blood.
After all this, he admitted that he still remained in contact with them. "They had a son my age who now has children. He's a bit of a brother to me," the 6-time Australian Open champion said.
Roger Federer says those two years at the foster home were the "most formative" of his life
Describing the two years he spent at the foster home as his two "most formative" ones of his life, Federer said he had to literally "bite" and show a lot of grit to live through those days away from home.
"It was my decision, it wasn't like my parents said, 'So now you're going to Ecublens' (a Swiss municipality located in the district of Ouest Lausannois)," the 8-time Wimbledon champion said.
ADVERTISEMENT
Article continues below this ad
He added that his parents seldom came calling at his foster home to check if "everything was going well".
"They only talked to the coaches every now and then to ask if everything was okay because they heard that I sometimes had to bite," the 39-year-old said.
Those days may seem long gone now, but to Federer, it seems like it was just yesterday that he woke up in a strange land far from home.
ADVERTISEMENT
Article continues below this ad