The year 2017 marked one of the greatest comeback seasons of all time in tennis with Roger Federer snapping his five-year-long Grand Slam-less drought. It was concluded at the Australian Open, after playing a five-set thriller Major final against his greatest adversary Rafael Nadal. Prior to that, he played another marathon match against his friend and foe Stan Wawrinka.
Before Wawrinka made it to the semifinals, he played a sleek fourth-round match against Italy's Andreas Seppi. Stan was flawless in the match. But in the midst of the battle, while the Swiss player was about to serve, a Roger Federer fan barged in and said, 'Come on Roger!'
Upon receiving the cheer, Stan Wawrinka quickly corrected the fan and said: "Not here, he's on Rod Laver." Later he released his serve and the entire stadium broke into laughter including Wawrinka himself.
WATCH: Stan Wawrinka replies to 'Roger Federer' cheers
Post that, Wawrinka had a straight-set victory against Seppi. After playing some quality tennis, he spoke about his winning and warrior-like attitude. "Probably my level, confidence. Mentally I know I can beat any player on any day. It's tough to say. I'm just focused on myself. My level when I'm at the top of my game, I can beat any player," he said.
Later, with a win over France's Jo-Wilfried Tsonga, and he set up the battle of the Helvetians against his compatriot Federer in the semi-finals of the Melbourne major. Wawrinka lost a fierce five-set battle to his age-old nemesis, Federer, and advanced into the Aussie finals.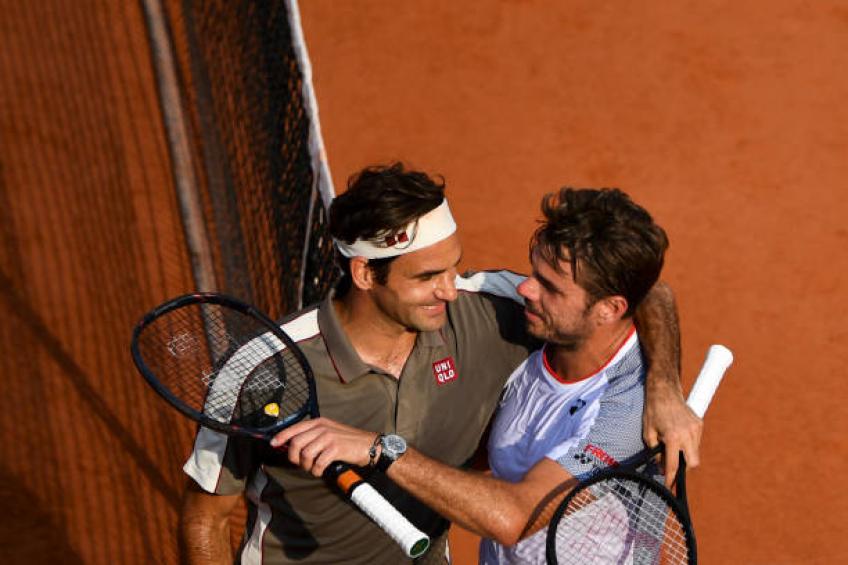 Last year, the duo locked horns in the quarterfinals of French Open, and they played an intense fourth-set match in Paris with Federer avenging for his 2015 loss at Roland Garros.
They were also supposed to meet in their home-country tournament of Swiss Indoors Basel. But Stan Wawrinka was forced to withdraw from the event due to a lower back injury.