What does Rafael Nadal's Wife Xisca Perello Do? – Her Profession, Education, and Career
Published 06/10/2021, 10:29 PM EDT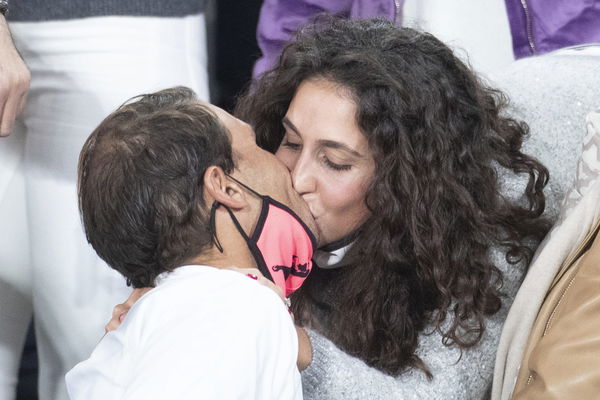 ---
---
Rafael Nadal, the King of Clay, the 20-time Grand Slam champion, and arguably the GOAT of Tennis, is a bit of a private person. He is exuberant on the court but quite reserved off it, as compared to his counterparts from other sports. His wife follows this lead and stays away from the limelight. 
ADVERTISEMENT
Article continues below this ad
Rafa made his professional debut in 2002 as a smiling teenager with an animated eyebrow and long hair. In the following decade, the media tried its best to connect his name with Shakira and other women, but the Mallorcan never paid heed. And why would he, when he already had his heart set on Xisca Perello? Xisca has always kept a low profile, and that has attracted more curiosity.
Who is Xisca Perello, and what is her profession?
ADVERTISEMENT
Article continues below this ad
Rafa's spouse's full name is Maria Francisca Perello, and she is a 32-YO who was born in Manacor, Spain. She went to the University of Balearic Islands to complete her academics and met Rafa through his sister Maribel Nadal. The two Spanish teenagers started dating when Rafa was 19 and Maria was 17. 
After graduating, Maria took her first job as a sports marketer in London, UK. But later, as she saw Nadal's career getting bigger and figured she could help Nadal's off-court business, she joined him. Currently, Maria is the Project Director of Strategy and Relations with Institutions for the Rafa Nadal Foundation. That's a huge responsibility and explains why she isn't a very frequent spectator at Nadal's matches. 
Plus, it seems to be a part of Maria's personality to keep herself away from the glamour and glitz of the celebrity world. This perfectly complements a down-to-earth star like Rafa.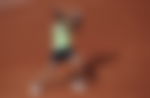 Rafael Nadal and his relationship with his wife
Rafael Nadal likes to call Maria 'Mery' and shares a very sweet relationship with her. The two took their time and tied the knot in January 2019, after dating for more than 14 years. Their marriage saw 350 guests at the La Fortaleza castle in Majorca, where prominent personalities like Olivia Colman and Hugh Laurie were in attendance. As of now, the couple does not have any children, but the 35-YO is keen on having kids once his playing career is over.
ADVERTISEMENT
Article continues below this ad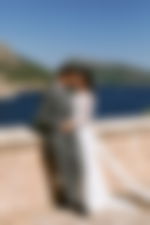 Meri respects her husband's personal space and also believes staying away from tours keeps their relationship stronger. In an interview, she had said, "It would asphyxiate me. And then he would have to be worrying about me."
However, in the Italian Open 2021 final against Novak Djokovic, fans noticed how Meri yelled from her box when Rafa took a bad fall after stumbling off a protruding sideline. That sequence alone revealed how much she cares about Rafa and perhaps that worry also keeps her from watching games.
ADVERTISEMENT
Article continues below this ad