Who Is Chair Umpiring Ashleigh Barty vs Karolina Pliskova's Wimbledon Championships 2021 Final?
Published 07/10/2021, 7:07 AM EDT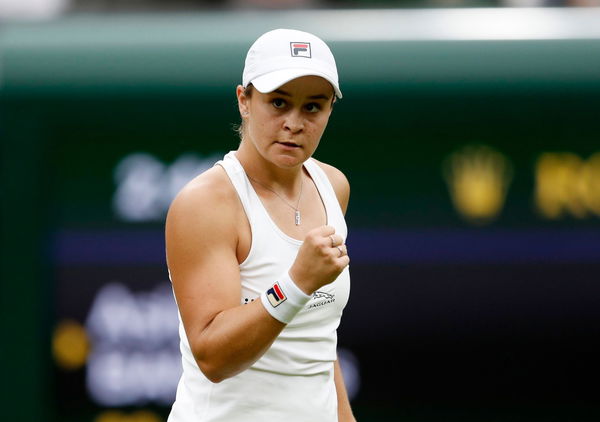 The 2021 Wimbledon Championship is all set to host this year's women's single final. The much-awaited battle will see World No.1 Ashleigh Barty take on former World No.1, Karolina Pliskova. Both players enter the final's riding high on confidence, on the back of two excellent wins; however, only one can get her hands on the ultimate prize.
Australian superstar, Barty, put on an attacking masterclass in the semi-finals, garnering worldwide attention on the center stage. Beating Germany's Angelique Kerber in straight sets, she sent out a statement to anyone who doubted her caliber. Throughout the tournament, she has been in fine form, living up to her No. 1 rank.
Karolina on the other end has impressed fans equally. Fighting against an Aryna Sabalenka driven by her youthful energy, the Czech national found her way back into the game. In spite of losing the first set, she kept counter-attacking against Aryna's drive, winning more smartly thought points than hard-fought ones.
ADVERTISEMENT
Article continues below this ad
Recently announced, James Kethavong, will be the chair umpire for the all-important women's singles final.
James Keothavong will be the chair umpire of women's singles final. #Wimbledon

— Michal Samulski (@MichalSamulski) July 10, 2021
Ashleigh Barty vs Karolina Pliskova- A battle of the best
Given the recent form of both the players, the odds are pretty even on both sides. However, a difference in strength and familiarity with each other's weaknesses can help get the better of the other.
Ashleigh's dominance was seen through and through as she took less than an hour and a half to demolish Kerber. Witnessing the emphatic display, the crowd stood on their feet, escorting Ashleigh into the final.
Watch this story: Wimbledon Championships 2021: Roger Federer's Emotional Farewell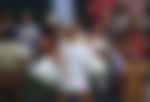 Aryna Sabalenka was out for blood right from her first swing. Every shot was driven by passion, and each point was followed by a roar from the crowd. However, amidst this electric atmosphere, a rather calm Karolina kept her cool and snatched the match from under Sabalenka's feet.
As the momentum shifted, the crowd began to witness a Czech masterclass that stunned Aryna and left the Centre Court speechless.
ADVERTISEMENT
Article continues below this ad
Its showtime at the Wimbledon Championship 2021
Both the spearheads will be looking to play out each other's strategies. Not much difference between their age, maturity and experience are sure to play a part. Having been at the podium herself, Karolina understands the pressure a World No.1 carries. Certainly, she will look to add on to that intensity, through mind games and trickery.
ADVERTISEMENT
Article continues below this ad
This battle is between history and a history maker. Who will etch their names in the record books of this tournament? While one's dream will begin with new-found glory, the others will end in agony. Which of the two World No.1's will make it? The past or the present?