Why Rafael Nadal Has Failed to Break His ATP Finals Jinx?
Published 11/26/2020, 8:06 AM EST

Follow Us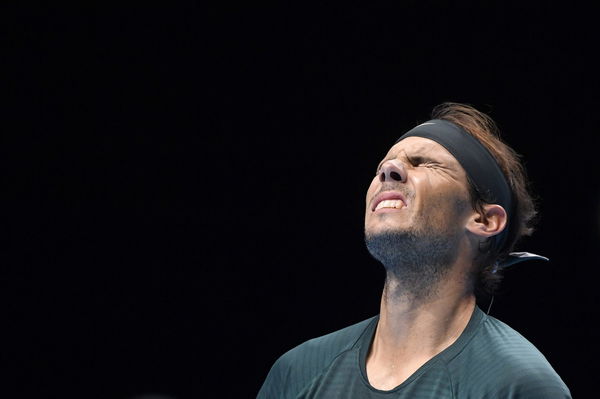 A veteran of many battles, Rafael Nadal has failed to add the ATP Finals title to his glittering resume.
While 20 Grand Slams and numerous other career ATP titles adorn his trophy cabinet, there's one that, quite inexplicably, doesn't find a place in it.
A piece of statistics on Rafael Nadal that has baffled peers and pundits
ADVERTISEMENT
Article continues below this ad
It is a piece of statistics in an otherwise unblemished career that has baffled peers, pundits and fans alike.
Ask Nadal and he will, perhaps, be the first person to trade some of his title wins with an ATP Finals trophy.
It is an elite event that pits the world's Top-8 against each other and one would imagine a player, who is currently tied with Roger Federer for the most number of Grand Slam titles, to be on the honors board more often than not.
However, Nadal, in nine attempts, never once managed to get his hands on the ATP Finals trophy.
Nine tries, zero success for Nadal at ATP Finals
Twice, in 2010 and 2013, he came close to winning the title but fell at the final hurdle. Even this year, he came to the tournament more determined than ever to end his barren run but failed to progress beyond the semifinal.
It was his sixth last-four finish in the tournament. So has the tennis world been able to pinpoint the reason why the Spaniard hasn't won at the Finals?
Experts and former stars have largely attributed Nadal's failure to his aversion to playing on indoor surfaces. His last hardcourt win came 15 years ago, in his backyard Madrid.
Nadal, for his part, has made no bones about his apparent discomfort on indoor surfaces but has refused to tie his failure at the season-ending event to the same.
And one wouldn't dispute his claim as half of his Grand Slam titles were won on hard courts. Hence, to say that the player with six Australian Open trophies and four US Open titles is a pushover on hardcourts isn't accurate.
Nadal not a hardcourt bully, but does that explain his failure at the Finals?
Two-time French Open finalist Alex Corretja, in a recent virtual chat with legends Mats Wilander and Ivan Lendl, blamed his failure at the Finals to a combination of fatigue and his aversion to indoor hardcourts.
"When he gets to the Masters (ATP Finals), usually, it's not the case this year, he is nearly toast because we know that physically, he spends a lot of time in making a big effort. So, mentally, I think he is sort of like, empty," Corretja said.
Clay courts easier for Nadal's knees at 34
Also, at 34, Nadal's injury-prone knees do take longer to recover from the rigors of play on the faster indoor hardcourts.
They are a lot more at ease on the welcoming clay surfaces at Roland-Garros where the ball travels a lot slower than it does on concrete, resulting in fewer instances of the Spaniard running out of breath.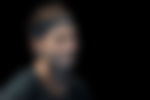 He wouldn't find it as hard to recover from long rallies on clay as he would at the Masters. And with the Tour Finals spread just over a week, it hardly affords enough time, especially for veterans, to recover between games.
Another aspect worth noting in this context is that the trademark top-spin on his groundstrokes doesn't play similar tricks on opponents as it does on clay.
On clay, the top-spin enables his returns to grip the surface more and come slowly on to his opponents, thereby inducing them into unforced errors.
However, on fast indoor surfaces, they are simply asking to be put away.
Older Nadal gets, tougher it will be to win the Finals
Also, playing the likes of Novak Djokovic, Dominic Thiem and Daniil Medvedev, who are relatively more accomplished on indoor surfaces, and beating them isn't easy at the best of times.
And, at 34, it's tougher still.
But then again, a champion like Nadal would know how to even the odds and win tournaments even on surfaces their game isn't ideally suited to.
And he would look back regretfully on the opportunities lost at the Finals.
The older he gets, the tougher it will be for the Spaniard to end his title-drought at the prestigious season-ending event.
ADVERTISEMENT
Article continues below this ad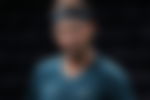 Also, the competition on the circuit keeps getting more intense with the emergence of new talents every season. Nadal won't find it easy clearing the group stages of the tournament and reaching the business-end.
Hence, one would have to wait and see if the relentless champion in Nadal would eventually find his way to a championship victory at the Finals.
ADVERTISEMENT
Article continues below this ad
And, with Nadal, you never say never!