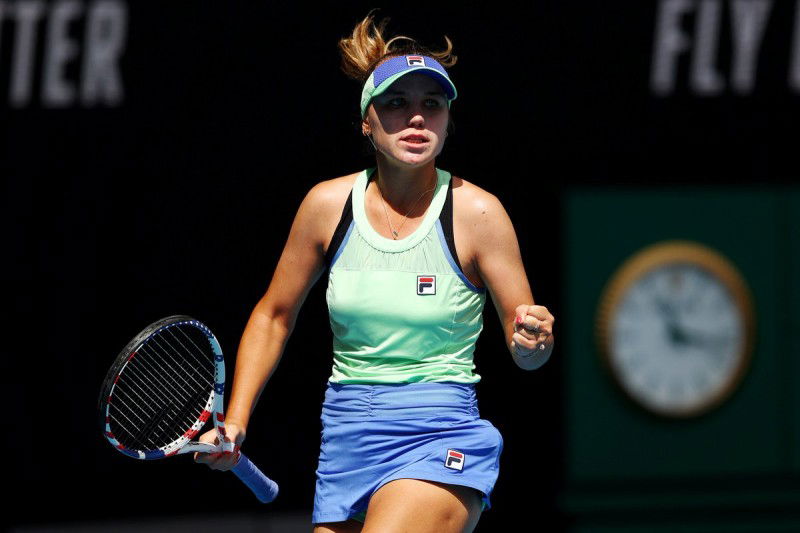 The new American breeze of tennis Sofia Kenin who pulled off her maiden Slam in Australia this year, was recently in conversation with Tennis Channel's Confessional Cart and disclosed her off-court interesting instances.
She was asked: "What's your funniest fan encounter?" She shared about a fan who tried to hug her. "A fan tried to hug me and I was, you know a bit shocked. I was like, OK, maybe a fist bump? Maybe not much of a hug. And then security actually did come, and they were like "Oh, are you OK?" I'm like yeah, yeah, just get this fan to calm down a little bit," she shared.
Also, the new Grand Slam champion of women's tennis has a dream to represent the United States in swimming. She was asked: "If you could play any Olympic sport besides tennis, what would it be?" The Russia-born ace who grew just hitting the yellow ball, said, "swimming."
This year, Kenin reached a career-high ranking of Word Number four on the WTA circuit.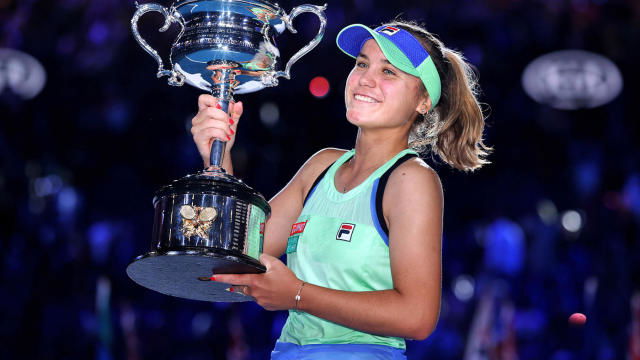 Sofia Kenin on Serena Williams
Kenin gained recognition on the WTA Tour after her third-round victory over 23-time Grand Slam champion Serena Williams at French Open 2019. And she believes, the victory over Serena gave a significant boost in her sporting career.
"When I started and moved up the rankings, I felt like I can. But obviously, Serena's match at French Open changed everything. I got more confident, I played freer. Of course, there are more expectations. Yeah, I just believed I could do it and it was a moment that I'm obviously never going to forget," she said.
Also Read – "I've Looked up To Maria Sharapova" – Sofia Kenin
The new-highest ranked American Sofia Kenin is famous for her 'fearless' characteristic. For instance, in the biggest match of her career, at
Australian Open
2020 finals, Kenin was 0-40 down at 2-2 in the deciding set against Garbine Muguruza.
During the crucial moment, she slammed four winners in the rallies longer than 10-shots and one ace. After those five consecutive points, she courageously held her serve at 3-2.