Roger Federer and Serena Williams React to Wimbledon 2020 Getting Canceled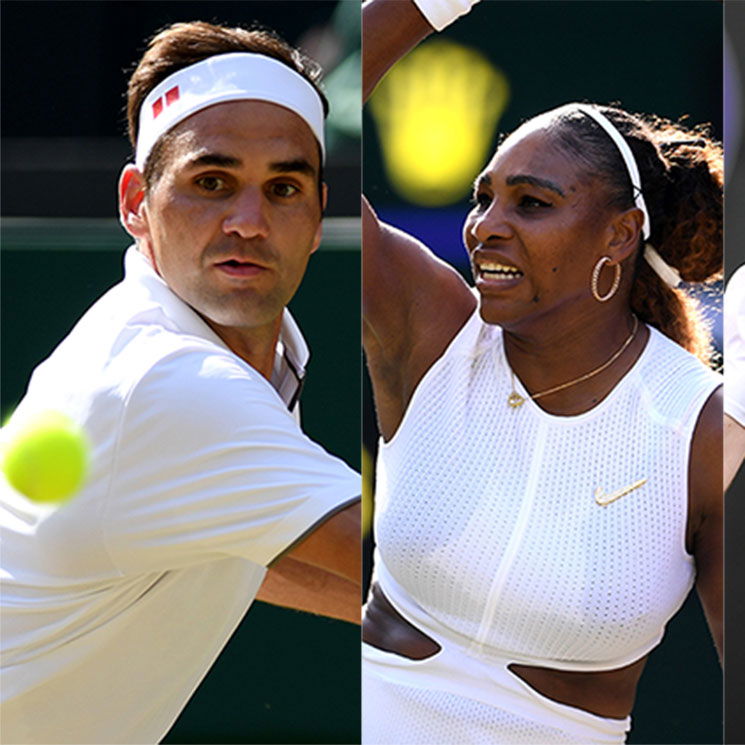 With the postponement of prestigious sporting events like Euro 2020 and Tokyo Olympics 2020 amid the coronavirus pandemic, the esteemed Grand Slam, Wimbledon Championships has also announced its cancellation. For the first time since 1945 (because of World War II) the grass-court major has been called off. The decision disappointed the multi-Wimbledon holders, Roger Federer and Serena Williams.
Read More – Wimbledon Cancelled For The First Time Since World War II
Roger Federer and Serena Williams' reactions
The Swiss legend Federer tweeted "devastated" upon receiving the cancelation news. This year, after the Australian Open 2020, he underwent knee surgery and planned a four-month-long layover from the professional circuit.
Eight-time Wimbledon champion Federer had decided to resume his tennis venture during the grass-court season. But with the COVID-19 situations get worse each day, professional tour has been halted until further notice. The Championships 2020 was the best chance for Roger Federer to live his unfulfilled dream of the ninth Wimbledon crown, but unfortunately, fate had its own plans.
Nevertheless, the Swiss maestro will be stepping on the courts of SW19 next year. "I can't wait to come back next year. It only makes us appreciate our sport even more during these times," he said.
Devastated https://t.co/Fg2c1EuTQY pic.twitter.com/cm1wE2VwIp

— Roger Federer (@rogerfederer) April 1, 2020
The seven-time Wimbledon champion and finalist in the last two editions, Serena Williams has been in the quest of her 24th Slam since returning from her maternity hiatus in 2018. However, every time she falls short of two sets from making that reverie come true. Williams reacted, "I'm Shooked," upon learning about the cancelations of The Championships 2020.
I'm Shooked https://t.co/dS0cNcCdm0

— Serena Williams (@serenawilliams) April 1, 2020
Petra Kvitova's message
The two-time Wimbledon champion Petra Kvitova was also unhappy after learning about the cancellation of the event. "Definitely a tough one to take, with the announcement of the cancellation of Wimbledon this year. Not only is it a special tournament to me. But it's a tournament that has been part of history for so long that it will leave a big hole in the calendar. I will miss playing on the beautiful grass and wearing my whites. But of course, we know it will be back better than ever next year," she said.
Wimbledon has been called off for the first time in the history of Open Era tennis. With a string of tournaments getting canceled, only French Open has been rescheduled in September and begins just seven days after the US Open 2020.