WATCH – When Serena Williams and Venus Williams Made Guest Appearance on 'The Simpsons'
Published 04/01/2020, 1:19 PM EDT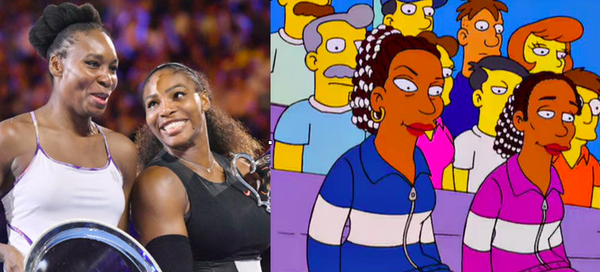 The famous American animated sitcom 'The Simpsons'  is one of the longest-running and prime-time animated series in US history. The sitcom recorded over 600 episodes with one of them being "Tennis the Menace." The episode featured the American Grand Slam champions  Serena Williams, Venus Williams, Andre Agassi, and Pete Sampras.
Aired on February 11, 2001, the episode received positive reviews from critics. When it aired initially, about eight million American television sets tuned in to watch the episode.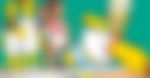 ADVERTISEMENT
Article continues below this ad
Initially, the match was amongst the Simpsons family members. Soon after, Pete Sampras, Andre Agassi, and the Williams sisters turned up for the "Krusty Kharity Klassic" tournament which was taking place in Simpsons' backyard.
Serena Williams' movie ventures
An American documentary film called Venus and Serena released in the year 2012. The film centered around Williams' sisters' tennis career. And it was an official selection for numerous film festivals in North America. Venus and Serena themselves acted in the film. And also, their parents and the 12-time Grand Slam champion Billie Jean King also played roles in the movie.
Another documentary called 'Serena', revolved around the career of the younger sibling in 2016  As the plot suggests, the documentary showcased "an intimate look into the life of tennis champion Serena Williams during her 2015-2016 season".
ADVERTISEMENT
Article continues below this ad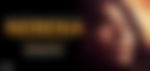 In the year 2018, HBO aired a documentary series on the younger Williams. It was called 'Being Serena.' And it focused on Williams' personal and professional successes.
She also featured in 'I Am Bolt,' a documentary on the life of Jamaican three times Olympic gold medalist Usain Bolt.
ADVERTISEMENT
Article continues below this ad
Besides the movies on the 'dynamic duo,' very soon a movie will be released named, 'King Richard.' The movie is based on Serena and Venus'  father, the man behind their success Richard Williams. The 51-year-old actor Will Smith is presently working on the biographical project.