"Genuine Champion" – Ashleigh Barty Overcomes Her Good Friend Victoria Azarenka at Miami Open 2021
Published 03/29/2021, 11:55 PM EDT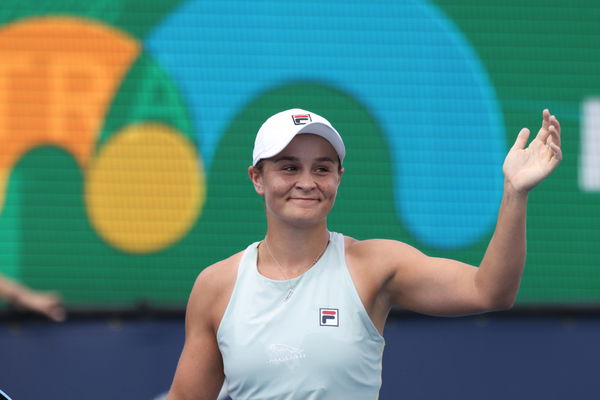 ---
---
In the third round of the 2021 Miami Open, Victoria Azarenka faced off against Ashleigh Barty. Considering that both players were competing incredibly well, fans were expecting a great match and they were not disappointed. In the end it was Barty who won 6-1, 1-6, 6-2.
ADVERTISEMENT
Article continues below this ad
Victoria Azarenka vs Ashleigh Barty: First Set
The first set of the match started off with Azarenka having a break point opportunity but failing to convert. Later, Barty found 2 opportunities for herself and she only needed one to gain the upper hand in the first set
ADVERTISEMENT
Article continues below this ad
The Australian went on to hold her service game for a 4-1 lead and it looked very difficult for Azarenka to make a comeback. Barty broke the Belarusian once more and served out the set 6-1. At this time, the pressure was all on Victoria who needed to bring out her best tennis soon.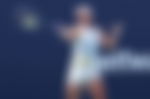 The Second Set
The second set was an important one for Azarenka and she started it off incredibly as she broke Barty in the second game and held her serve to take a 3-0 lead.
The pressure was all on the Australian at this point and she did not handle it well at all. She conceded another break to Victoria who held her serve to take a commanding 5-0 lead.
It was too late for Ashleigh to make a comeback in the set but she had to hold her serve to avoid a bagel. Fortunately, she was able to just that before the Belarusian served out the set 6-1. It was an amazing comeback from her and the momentum was with her going into the third set.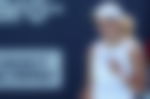 The Third Set
The third set of the match was important for both players and Barty was the one who broke first. Unfortunately for her, this advantage did not last long as Victoria broke back immediately
ADVERTISEMENT
Article continues below this ad
Every game in this set was a long one as both players were competing fiercely to gain the upper hand. Finally, it was the Australian who broke and this time, she didn't let go. She won the match 6-1, 1-6, 6-2 and in the post-match interview, she had a lot of complimentary things to say about Azarenka. She said,
"She's a genuine champion. She never gives you an inch and I expected nothing less than extremely tough match today. Just really happy to get through in the end."
Now, Barty will be facing either Aryna Sabalenka or Marketa Vondrousova in the quarter-finals. They are both incredible players and hence, the World No. 1 will have to be ready to face them
ADVERTISEMENT
Article continues below this ad