"Have to Bribe Him to Hit Backhand" – Victoria Azarenka Opens Up on Training Sessions With Son Leo
Published 03/25/2021, 9:33 AM EDT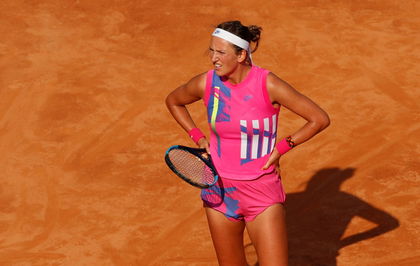 ---
---
Belarusian star Victoria Azarenka gave birth to her son Leo back on 19th December 2016. And apparently, he wants to follow in his mom's footsteps and play tennis.
ADVERTISEMENT
Article continues below this ad
Azarenka was naturally delighted about this, as she said, "For me, the most amazing moment that he likes to play tennis. He wants to go hit some balls. He does not want to hit a backhand at all, like I have to bribe him with things to hit backhands. It's really sad cause he actually hits it so well."
In the future, Leo may actually like playing backhands, and maybe he could play it as well as his idol – his mom. Azarenka shared a touching story about this saying, "His dad was asking him, 'What do you wanna do when you grow up?' He's like, 'I wanna be like mom,' That for me was very heartwarming."
ADVERTISEMENT
Article continues below this ad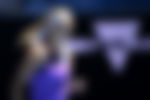 Victoria Azarenka at Miami Open
ADVERTISEMENT
Article continues below this ad
In the future, we could see Leo competing on the Tour. However, at the moment, fans are enjoying Victoria Azarenka's game, especially since she has found her form once more.
Over the last year, the Belarusian found success at the Cincinnati Open and the US Open. Unfortunately, after that, she suffered from health issues that inhibited her performance. However, she is back now and ready to play the 2021 Miami Open.
Azarenka is a three-time champion at the event, and she is surely looking to add another win to her collection. If she does win the event, she will earn 1000 points. This could potentially bring her back into the top 10 of the WTA Ranking, which is something she is surely aiming for.
ADVERTISEMENT
Article continues below this ad