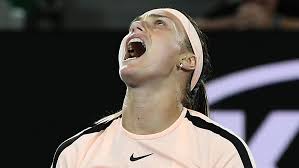 World Number 11 Aryna Sabalenka has been flying the Belarusian flag high in the tennis world since her compatriot Victoria Azarenka experienced a slump in the WTA rankings. So far in her career, Sabalenka has claimed six titles, but she's yet to reach the quarterfinals at a Grand Slam.
During the Australian Open 2018, Aryna Sabalenka was playing home-favorite Ashleigh Barty. The two women played a tough round one match, but the gesture from the crowd unwelcoming from Sabalenka's perspective.
"I remember very well the match with Ashleigh Barty at the Australian Open. I did not expect to see so many spectators in the stands. But I did not like the way they behaved," Sabalenka told The Racquet.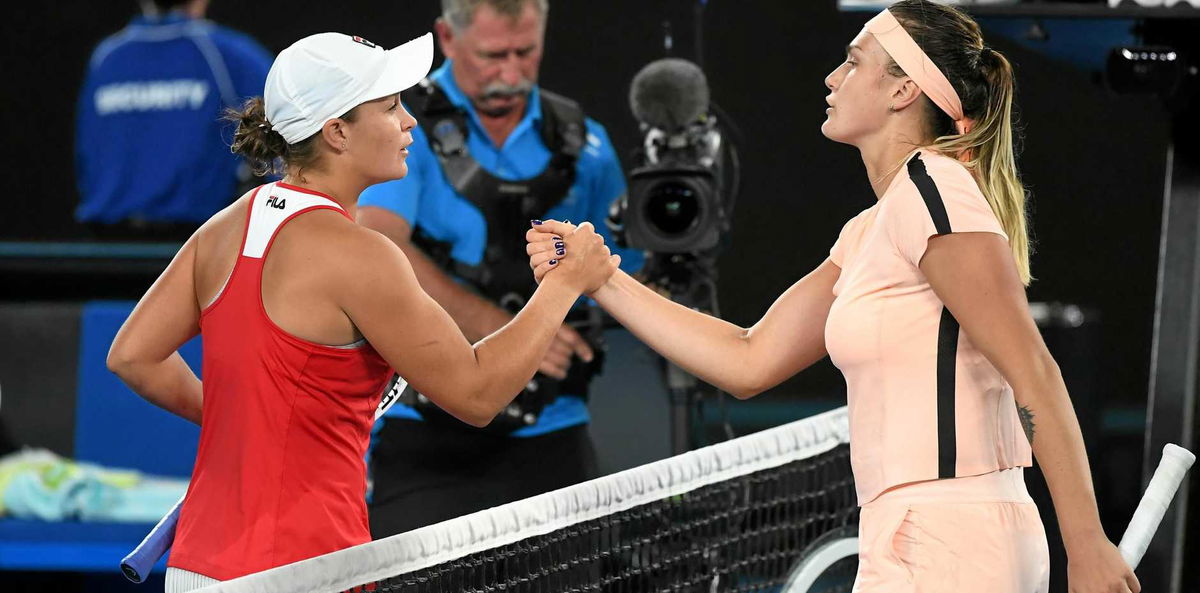 "They also need to know the rules, even if Ashleigh plays. I understand that they wanted her to win. I did not want to hear them, I tried to focus. They can continue to shout whatever they want, and I will move on. For myself, I endured that I should not respond to such antics, should be above this."
During that match, Barty had three match points on her serve. On the first match point, Sabalenka's forehand winner was called out, but with a challenge, she earned the point back. The Australian came up with an ace on the next point and closed out the match 6-7, 6-4, 6-4.
In 2019, she made her debut into the top-ten rankings by winning three titles in China.  In the doubles domain, she lifted both the titles at American Double Sunshine and then the US Open alongside her partner Elise Mertens.
"
My father invested a lot in me" – Aryna Sabalenka
Amidst her professional success in 2019, Aryna Sabalenka experienced a personal tragedy in the month of November. She lost her father Sergey Sabalenka, who was just 44-years-old.
Her father wanted her to be World Number one tennis player, and the Belarusian is just focused on making the dream come true.
"My father invested a lot in me. It was he who decided to give me to sports so that I was active and moved a lot. Once we drove past a tennis court, and he asked: "Maybe we will try?" Well, I thought, why not. Then I was six. I started playing and I liked to hit the ball with a racket," she shared.
Read More – "I Continued And Continue To Move On For Him" – Aryna Sabalenka Reflects On Tragic Death Of Father