"I Didn't Disappear" – Garbine Muguruza Hits Back at Reporter at Australian Open 2020
Published 02/01/2020, 8:03 PM EST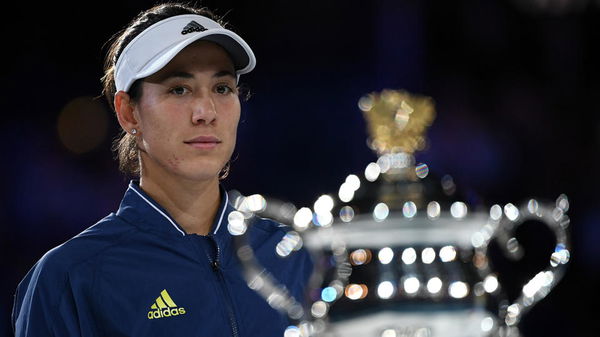 Former World Number one Garbine Muguruza's run to Australian Open 2020 finals was arguably the most surprising moment in January in the women's game. The critics didn't expect her to make a deep run in the major tournament, also she was teetering in her round one match. In the second half of the 2019 season, Garbine Muguruza just won a match on the WTA Tour.
ADVERTISEMENT
Article continues below this ad
That led to a slump in her rankings and consequently, she stepped on the Melbourne court as an unseeded tennis player. After spending flourishing two-weeks in Melbourne, she was asked by a reporter, "do you feel like you're back?"
Upon receiving that question the Spanish ace was a bit jolted because she did not leave the circuit, she was very much there and was playing every single tournament. Muguruza clarified that she's not 'back' and she never left the tour. 
ADVERTISEMENT
Article continues below this ad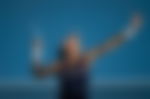 In 2019, Muguruza was eliminated from the opening rounds of various events. And people perceived her invisibility in the later rounds as her absence from the WTA Tour. However, the Spaniard was very much present. 
"Back? Hmm… Okay. If people see it because I'm in a Grand Slam final, that makes sense. I feel like I was playing a lot of tournaments. I was on the tour. I didn't disappear. I was there. Not reaching final rounds, for sure," she said. 
"I don't think all the time about consistency. It's something very important. I'm just going to a tournament, see how far I can go. I get very motivated also in the Grand Slams because that's where you get very excited," Muguruza added.
"The media has been tough on me" – Garbine
Muguruza
ADVERTISEMENT
Article continues below this ad
The tennis professionals wake up every morning with a feeling to win, and their lives are filled with stress. In addition to that, the media complicates their living, and Muguruza reflected how it has affected her.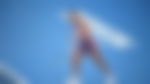 "I'm just taking it easy after these two years. The media has been tough on me, I have to say… Today people will say very good things about me, and the next week bad things if you lose. I kind of found myself less excited, less excited with how things work," she said.
ADVERTISEMENT
Article continues below this ad
After having poor six months on tour, in Melbourne, Muguruza overcame the top-ten players like Elina Svitolina, Kiki Bertens, and Simona Halep en route to the finals. She landed up giving her best Slam performance since French Open 2018 where she reached the semifinals.
She lost the Aussie major final 4-6, 6-2, 6-2 to Sofia Kenin, and on Monday Garbine Muguruza will be back into the Top 20 WTA rankings. She will be ranked World Number 16.