"I Was in Awe" – Bianca Andreescu Opens Up on Fan Girl Moment From Andy Roddick
Published 04/25/2020, 8:08 AM EDT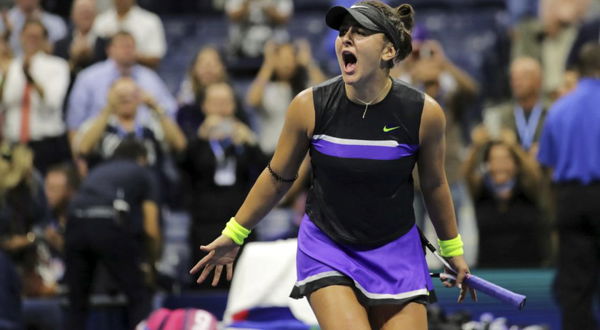 ---
---
A few weeks ago American legend Andy Roddick reflected upon the upcoming generation of tennis players. The first Grand Slam champion to be born in the 2000s Bianca Andreescu seemed to be on top of his favorite list of youngsters.
ADVERTISEMENT
Article continues below this ad
Roddick admitted her "street fighting" style of tennis delighted him. He also highlighted her willingness to portray different emotions during the course of a match, saying it made her unique.
"Bianca Andreescu is exciting to watch. I enjoyed watching her last summer, she brings you into the match and makes a street fight out of it.  Going through different phases when she is happy, sad, angry. She is one of my favorites," Roddick told Tennis Channel.
ADVERTISEMENT
Article continues below this ad
After getting to know Roddick being wax lyrical about her, Andreescu admitted she was in 'awe' of the American and ecstatic of his praise for her.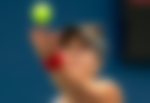 "I was in awe, I have watched him play growing up and coming from a legend like him. It's just incredible. He does have a point about all the emotions. You don't know what you're going to get. But I think that's just what makes me be me, and I'm going to keep doing me," Bianca Andreescu told Tennis Channel.
"
Picture yourself in a moment in the future" – Bianca Andreescu 
Right after her Grand Slam breakthrough in New York, the Canadian shared her thoughts about visualization therapy. She uses it to achieve milestones in her career.
Similarly, to tackle the tough times amidst the coronavirus pandemic and her knee injury, Bianca is mediating and visualizing herself on the practice courts.
ADVERTISEMENT
Article continues below this ad
"You basically picture yourself in a moment in the future, of what you want a certain moment to look like. For me, that was to win the US Open. The key is to feel yourself in that situation in the future, which I think is the tough part of it."
"I've been doing it for a long time, so that's really been helping. Since I can't really hit balls, I've been visualizing myself hitting and back in competition and just imagining that this is all going to go away," she shared.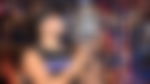 ADVERTISEMENT
Article continues below this ad
Currently, the World No.6, Bianca Andreescu began her 2019 season with a lowly ranking of No.178. As a wildcard entrant in Indian Wells, she defeated the three-time Majors champion, Angelique Kerber, in the finals and pulled off the biggest title of her career.
Thereafter, she was tackling her shoulder issues and withdrew from a string of tournaments. Despite all the odds, the Mississauga-born champion was victorious in her home country tournament of Rogers Cup, and later created history at the US Open 2019.