It has been six months since former World Number one Maria Sharapova announced her retirement from tennis. She turned professional in 2001 when she was just 14. Nineteen years and 5 Grand Slams later, she put down her racket in February 2020. It might have marked the end of her tennis career, but her business career has taken off. Sharapova is one of the most financially successful female athletes in the world. She took another step to be a businesswoman by investing in TheraBody.
TheraBody, previously known as TheraGun, is known for its eponymous massage tool and several high-end massage products. This company is prominent in the physiotherapy team of many sports teams.
Maria Sharapova on TheraBody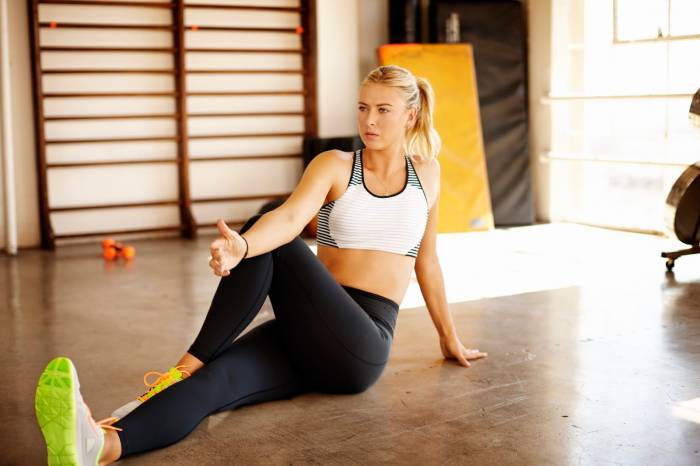 When asked what made her invest in TheraBody, Sharapova said, "What drew me to Therabody is their amazing technology and how they are bringing a better road to recovery for all kinds of athletes. From my very first conversations with their team, it was apparent that they had a great vision and I'm excited to work closely with them to help advise on the future growth of the company." (as per People)
However, the 33-year-old star is no stranger to entrepreneurship and investments. She had brand endorsements with the likes of Tiffany & Co., Porsche, Land Rover, Nike, Gatorade etc… In 2012, she invested her wealth to launch her premium candy brand 'Sugarpova'. The company earns $20 million annually. Maria has invested in UFC as well as her own sunscreen company named Supergoop.
Previously, Sharapova is enjoying her time off from tennis in California. She is now focusing solely on her business ventures,  personal growth, and working out regularly. Sometimes she also plays tennis.
She said, "Having more flexibility in my schedule, and not having to change things or plan things last minute, has been one of the biggest joys in this new phase. Lately, I've been able to explore new ways of working out, or dedicate most of my day to the Sugarpova business."
After tennis, Sharapova is taking up new challenges and new ventures.
Source – People
Varun Khanna
MBA tech grad.| Sports enthusiast| Writer by passion