"Push Serena Williams Off the Baseline": Darren Cahill Reveals Simona Halep's Strategy at Australian Open 2021
Published 02/15/2021, 6:09 PM EST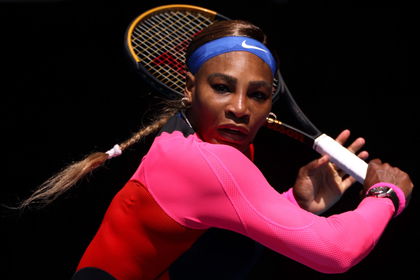 ---
---
Two of the best players in the world, Serena Williams and Simona Halep, have successfully earned their tickets to the quarterfinals of the Australian Open 2021. Tuesday evening, fans all over the world will get to witness the high octane clash between the two.
ADVERTISEMENT
Article continues below this ad
Before their showdown at the Rod Laver Arena of Melbourne Park, Halep's coach Darren Cahill shared his observations regarding Serena's game in Melbourne.
Simultaneously, he revealed how Simona can overcome the Serena Williams challenge at the quarterfinals of the Australian Open.
ADVERTISEMENT
Article continues below this ad
Popcorn match at Australian Open 2021: Serena Williams vs Simona Halep
"She's playing as well as I've seen her play for a long time. She's moving as well as I've seen her move and defend in the last four or five years. Confident. She's Serena Williams," Cahill stated.
The 23-time Grand Slam champion last locked horns with the Romanian ace in the finals of the Wimbledon Championships.
Therein, Simona produced some of the best tennis of her career and in less than an hour, she went on to pick up her second Grand Slam title. Also, during that incredible final under the English sky, Halep just committed three unforced errors against Serena.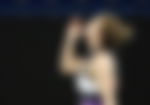 "You know, it's all-encompassing when you play somebody like her, and it's why such a great challenge because she got a chance couple of years ago to play her in a Wimbledon final. That was massive for Simona to get over that hurdle," Cahill continued.
Halep's coach further explained the technical aspects and weaknesses in Serena's game that could be the key to besting her. Probably with that, she could emulate her classic performance from the SW19 turf in London.
"So she'll go into this match with belief, but the execution is something that depends on the day. And she will have a belief that she can execute but she has to go out there and play as confidently as she did in the last two sets of this match, play aggressively, have that ability to try to push Serena off the baseline as much as she can."
ADVERTISEMENT
Article continues below this ad
Also, we all know, Serena is one of the best servers in the men and women's tour, hence Halep needs to take that extra mile to read Williams' unparalleled serve and try to produce some return winners.
"And obviously be fortunate or lucky enough or have a good read on the greatest serve the women's game has ever seen, and try to get as many balls back as possible," he concluded.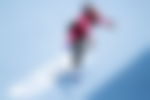 Williams and Halep have found themselves against each other 11 times in their careers. Out of which, Serena pulled off a total of 9 victories, and in Melbourne, she's motivated to avenge her most recent loss that came at Wimbledon to Simona.
ADVERTISEMENT
Article continues below this ad