WTA Qatar Open 2021: Aryna Sabalenka v Garbine Muguruza Preview, Head-to-Head & Prediction
Published 03/02/2021, 8:58 PM EST
In round two of the WTA Qatar Open 2021, the defending champion Aryna Sabalenka will meet Spain's Garbine Muguruza. On paper, this has the potential to be one of the most explosive clashes ever.
Both players have earned their fair share of wins and losses in 2021. While the Belarusian star won the Abu Dhabi title, Muguruza finished as the runner-up at the Yarra Valley Classic.
Furthermore, Aryna and Muguruza both respectively lost to Australian Open semifinalists, Serena Williams and Naomi Osaka, and they will not want to return home without a trophy this time around.
ADVERTISEMENT
Article continues below this ad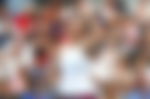 Aryna Sabalenka v Garbine Muguruza: Preview
The 22-year-old Aryna Sabalenka is one of the strongest hard-hitters on the women's tour. On the days that she serves well, she is practically invincible.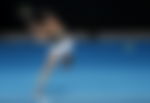 Moreover, after losing to Serena Williams, Sabalenka went on to win the Australian Open doubles title. In addition to that, she even became World No. 1 in doubles.
As the defending champion, Aryna will not settle for anything less than the ultimate prize this year. But her opponent is as resilient as they come.
Garbine Muguruza, 27, has the ultimate combination of aggression and composure serving as her game plan. The two-time Grand Slam champion has also held the top rank in WTA at one point.
However, the Spaniard hasn't been able to convert big matches in the past many years. Keeping that in mind, Muguruza will look to upset the Belarusian on the Centre court.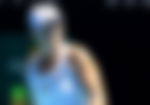 Sabalenka v Muguruza: Head-to-Head
Previously, the duo has competed once in the round of 16 at the 2018 China Open in Beijing. In closely fought two setters, Aryna hailed victory over her veteran opponent at 5-7, 4-6.
So far, this has been the only clash between the two, and Muguruza is trailing 0-1 in the head-to-head record against the Belarusian. Now, one will try to double the lead while the other will aim to level the terms.
Sabalenka v Muguruza: Prediction
Both Sabalenka and Muguruza have a similar playing style, but their approach to any given match is different. While the 22-year-old likes to go all out, the Spaniard likes to breach games tactfully.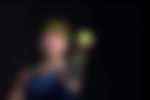 Thus, it will be imperative for Sabalenka to unravel the confident hold of her veteran opponent. For that, she will need to deliver first serves above all else.
ADVERTISEMENT
Article continues below this ad
On the other hand, to beat the young gun, Garbine has to match her energy level. Otherwise, Sabalenka will keep coming at her until the match is over.
Considering their previous performances, the Belarusian has a slight advantage over the Spaniard. She will also be the favorite for the match. However, can Muguruza sink the sailing ship of Sabalenka?
ADVERTISEMENT
Article continues below this ad
Prediction: Aryna Sabalenka to defeat Garbine Muguruza in the third set.