Serena Williams Not 100% Fit Says Coach Patrick Mouratoglou
Published 03/07/2020, 6:45 AM EST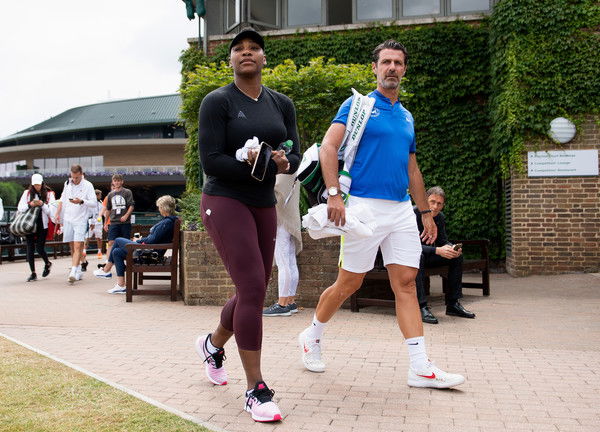 ---
---
The 23-time Grand Slam champion Serena Williams has been in the quest of her 24th crown over the past two years now. She made it to the Grand Slam finals four times (since becoming a mother) but everything she's falling short of two sets.
ADVERTISEMENT
Article continues below this ad
Her coach Patrick Mouratoglou cleared out the air regarding the speculations of Serena's next Slam victory. He mentioned at present her fitness is an issue. She is yet to achieve the ideal fitness level to clinch a Slam.
"She's getting closer and closer to 100 percent fitness, but I don't think she's there yet. It's important to feel that your fitness is at a high enough level to enable you to get a lot of balls back if you run into trouble in the rallies," said Mouratoglou.
ADVERTISEMENT
Article continues below this ad
"Serena Williams has played in seven Grand Slam tournaments and reached the finals of four of them, losing on each occasion. In none of them did we see the Serena who had won 23 Grand Slam singles titles before she took a 14-month break to have her first child," he added.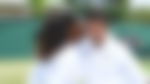 "
I don't feel that a lack of confidence has been the problem" – Mouratoglou on Serena Williams
Williams is yet to pull off two sets in the Grand Slam finals since becoming a mother. During those major finals, she committed a flurry of unforced errors at crucial instants, and they outnumbered the winners she hit. At some point, she lost control over her first serves.
The average rally length in all four major final matches has been less than 4. Which clearly signifies that she couldn't strive much during long rallies. Her body isn't as agile as it should be and her footwork has also been inferior.
Most importantly, Williams needs match practice and she needs to regularly participate in the WTA events taking place in-between Slams.
Read More – Can Serena Williams Win a Grand Slam After Motherhood?
ADVERTISEMENT
Article continues below this ad
"People ask me whether Serena is playing enough tournaments away from the Grand Slam events. Of course, playing and winning matches can only give you confidence. But I don't feel that a lack of confidence has been the problem for her," Patrick continued.
"You don't win quarter-finals and semi-finals in the way that she has without feeling confident. Similarly, there has been no problem with her level of tennis going into these finals."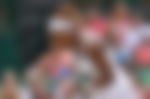 World Number nine Serena Williams started off her season with a title in Auckland and then exited from the third round of Australian Open. In February she just played a Fed Cup tie in the USA against Latvia. In March she is scheduled to play tournaments in Indian Wells and Miami. The BNP Paribas Open in Indian Wells, California will start on March 12, 2020.
ADVERTISEMENT
Article continues below this ad