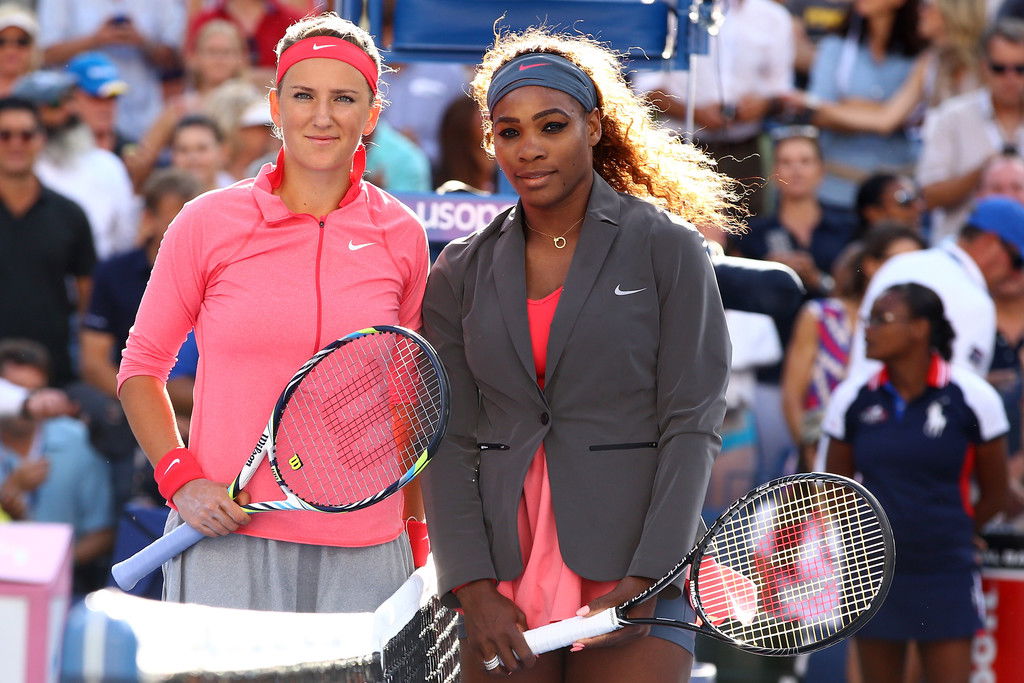 The feisty American tennis player Serena Williams stepped into the fourth decade of her WTA service with a title in Auckland. Her longevity simply signifies her dominance across at least four generations of tennis.
Beginning with her sister Venus and till the young wave Naomi Osaka, Serena is regarded to have an on-court rivalry with multi-time Grand Slams across numerous age groups of the sport.
One such rivalry of Serena Williams is against the two-time Australian Open champion Victoria Azarenka. It has been one of the most compelling rivalries in the women's track of tennis.
It began when Azarenka was a teenager. And their rivalry is still presisting with both of them being mothers on the professional track. 
Their recent encounter as mothers at Indian Wells 2019's second round, was an engrossing battle. Arguably it was one of the best WTA matches of the year 2019 with Williams winning 7-5, 6-3.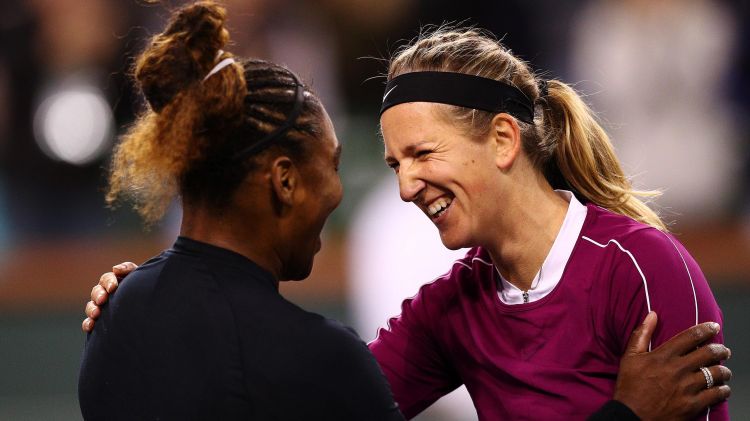 Serena Williams vs Victoria Azarenka – Head to Head records
To begin with, the ladies have played each other 22 times in their careers. And Serena has just dropped four matches against the former World Number from Belarus.
Their rivalry was ignited during the third round of Australian Open 2008, and where Williams held a straight-sets victory. And till date, Serena hasn't dropped a Grand Slam match against Victoria.
Back then, the tennis world did not really predict the then-19-year-old, Azarenka will be a tough challenge for the now-23-time major champion Williams later in her career.
Serena Williams vs Victoria Azarenka – Their enthralling battles
The duo Azarenka and Williams played a phenomenal match at Australian Open 2010. Seventh-seeded Azarenka won the first set 6-4 over the defending champion Williams. And then she was leading by 4-0 in the second.
Williams was on the edge of getting dispatched from Melbourne, and she thought to take the next flight to Florida. Despite the odds, the girl from Compton bounced back with a 4-6, 7-6 (4), 6-2 victory. Later the American typhoon progressed to seize her 12th Grand Slam. 
Their US Open 2012 championship match, is a breathtaking battle to remember in the women's game. Azarenka was two points away from her second Grand Slam of the year, as she was 5-3 up in the third set. But with keeping her cool, Williams turned around the match for a 6-2, 2-6, 7-5 victory for her 15th major crown.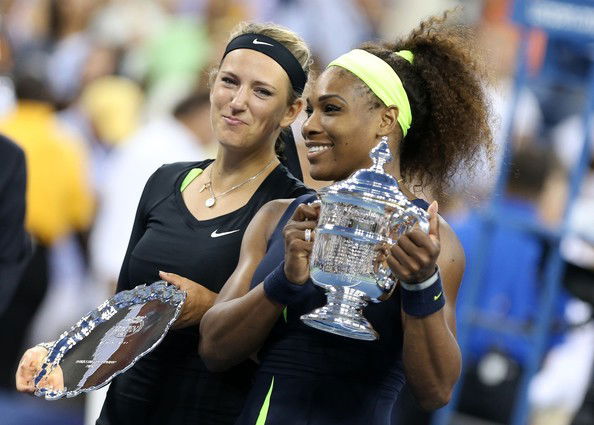 "I honestly can't believe I won," Williams said. "I really was preparing my runner-up speech, because I thought, 'Man, she's playing so great.' I'm really shocked."
With the conversion of those two points, Azarenka could have had three Grand Slams to her name today and a win against Williams at a Grand Slam. But sadly, the game of tennis has a brutal scoring system. "Being so close, it hurts deeply," Azarenka said. "To know you don't have it. You're close; you didn't get it."
US Open 2013 finals: Seed one vs Seed two
They once again played a classic match at the US Open finals in the year 2013 as the top-two seeds. And again Serena Williams won 7-5, 6-7 (6), 6-1. "From the first point, the tension, the battle, the determination. It was … kind of like boiling the water or something," Azarenka said.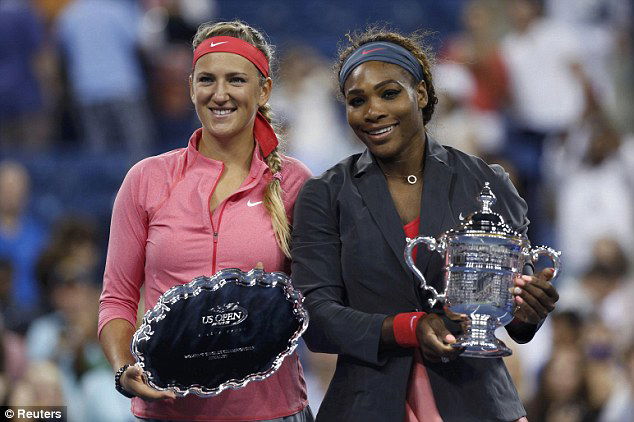 In the pre-quarterfinals of Madrid Open 2015, Serena Williams was on the brink of the first defeat of the season. In the deciding set, Azarenka was 6-5, 40*-0 up, i.e., she had three match points on her serve.
She could have closed out the match in an ace. But three straight double faults almost broke her rhythm in the battle. The decider sailed into the tiebreak, with Williams dominating it, she won 7-6 (5), 3-6, 7-6 (1).
Azarenka's victories over Williams
Interestingly, Victoria Azarenka is the only player to ever win four WTA tour-level finals against Serena Williams. Her sole four victories against Serena were pulled off in Miami Masters 2009 finals, Doha Open 2013 finals, Cincinnati Open 2013 finals, and Indian Wells 2016 finals.