"The Break Will Be Longer Than July" – Simona Halep
Published 04/04/2020, 3:27 PM EDT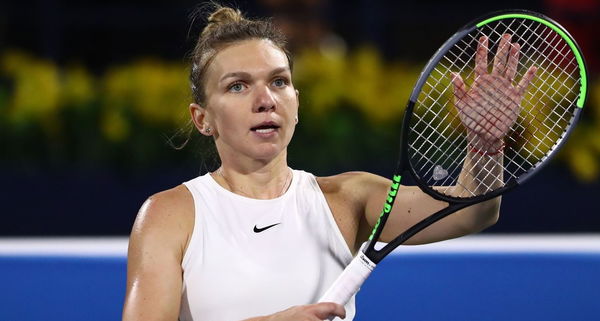 ---
---
World Number two tennis player Simona Halep is quarantined in her home country of Romania. Recently, she featured at  'lockdown' edition of the Tennis Legends vodcast. She was in conversation with Tommy Haas, Boris Becker, and Mats Wilander. Halep expressed her opinion on the present situation of the professional tennis tour and she is skeptical about the tour restarting on July 13, 2020.
ADVERTISEMENT
Article continues below this ad
After exchanging some words with other WTA players, Halep feels the US Open might take place this year but they are dubious. As presently there are more than 100 thousand cases detected in Big Apple, things might take more time to revive. 
"In my opinion, the break will be longer than July. We hope for US Open, but it's not sure since New York now is struggling, I don't really know how it's going to be after so many months," Simona Halep said.
ADVERTISEMENT
Article continues below this ad
Tennis professionals are not used to long breaks in their careers unless they are injured. As of now, they have four months off, but it's expected to be extended. Consequently, it will create an impact in their game once they return to their regular tour life. "We have never been in such a situation, I think it's going to be new for everybody and I will struggle for sure," she said.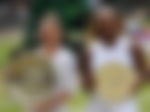 "
I will be the defending
Wimbledon
champion for two years" – Simona Halep 
After the cancelation of Wimbledon 2020, Simona is delighted to be the defending champion at Wimbledon for 24 straight months. "I will be the defending Wimbledon champion for two years, I get to live with that feeling for one more year. So it's a good thing. I will be excited to play the first match on Tuesday on Wimbledon's center court in 2021," she added.
ADVERTISEMENT
Article continues below this ad
The Romanian ace further explained the situation in her home country. "Well in Romania, it's pretty bad. Every got closed and we have about 2000 cases. Not so many deaths but it's getting worse. Because we have people coming from Italy and they are infected," said Halep.
"It's not easy to manage with the hospitals. I was preparing myself a week before they were closing everything I was self-isolating, I got scared about the virus after hearing from China and other countries. It's not easy, but let's accept it and be positive."
ADVERTISEMENT
Article continues below this ad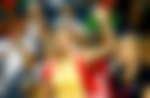 With the incoming of the prolonged layover, Halep miss all the tennis ventures from all around the world. "I couldn't play Indian Wells because I was injured, but I was sad upon hearing its cancelation. I think I miss the tour and the players. I'm home since February and I haven't been so long at home," she said.