WATCH: Serena Williams and Venus Williams' Exceptional Points in Women's Doubles
Published 12/27/2020, 5:00 AM EST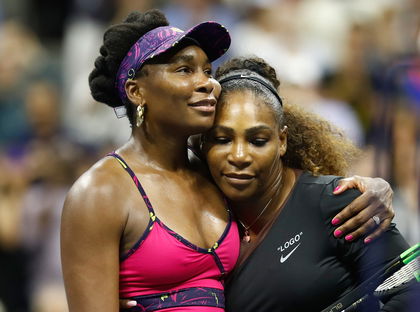 ---
---
American star Serena Williams and her sister Venus are some of the best tennis players ever. In total, they have won 30 Grand Slams and 122 WTA titles in singles.
ADVERTISEMENT
Article continues below this ad
Along with having a lot of individual accolades to each of their names, the Williams sisters have also played some of the best women's doubles tennis ever. Here are some amazing points from their incredible partnership.
ADVERTISEMENT
Article continues below this ad
The video opens with a few points at Wimbledon, and one of those points was incredible. During a point, Venus fell to the ground while hitting a volley. However, she immediately got up to make an amazing drop volley that was just inches from the net. Fans would have surely enjoyed that one.
There were also some points on clay that were absolutely extraordinary. In one of those points, the Williams sisters had to move all over the court and so did their opponent. It lasted for quite a long time, and it was a shame that it had to end with an error.
Lastly, there was also a point that displayed the sisters' lack of coordination. Both of them were running for the same shot and collided. Luckily, one of them got their racquet on the ball and it ended up going over the net to win the point.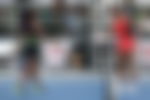 Success of Venus and Serena Williams in doubles
ADVERTISEMENT
Article continues below this ad
From the video, everyone could tell that Serena and Venus play doubles incredibly well and hence, they have been very successful. As a team, they have won 14 Grand Slams and 22 titles. They have also held the World No. 1 ranking on numerous occasions.
Fans would surely love to see the Williams sisters play doubles more often, but unfortunately, they aren't able to. This is because they are getting older and hence, they cannot play both singles and doubles as it is very tiring. Despite this, one can expect them to try playing doubles once again.
ADVERTISEMENT
Article continues below this ad