WATCH: When Serena Williams Abused a Lineswoman at US Open 2009 Semifinals
Published 02/20/2020, 6:38 PM EST

Follow Us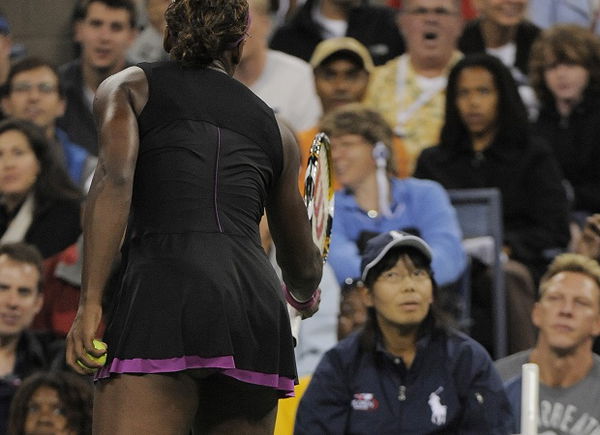 The legendary athlete Serena Williams has undeniably raised the bar of tennis. Her consistency and accomplishments have motivated numerous girls to pick up racquets and ace the sport. However, when it comes to controversies in tennis, Williams also takes the top spot in that category of the sport.
She isn't new to breaking racquets and on-court meltdowns. In addition, she has also sparred with the match officials in the past. One such episode of Serena's career was during the US Open 2009 semifinals.
In that encounter, the American was playing the Belgian ace Kim Clijsters. She was a set down in the match and was serving at 6-5(30-15*) in the second set. The moment was intense for Serena as she nervously released her first serve and ended up placing it wide.
ADVERTISEMENT
Article continues below this ad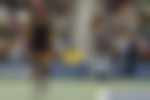 With the entire Flushing Meadows stadium rooting for her, Serena boarded to release the second serve. The service landed pretty much inside the service box, but a lineswoman on her left called out a foot-fault. That call gave Clijsters two match points and thereafter Williams erupted on the court.
A furious Serena walked towards the umpire and said: "I swear to God I'll f***ing take the ball and shove it down your f***ing throat."
In that match, Williams was already given a warning throwing her racket in the first set. And consequently, for her outburst, she was docked a point by the chair umpire. It was game, set, and match for Clijsters with a 6-4, 7-5 scoreline, and Serena could do nothing to save those match points.
Serena Williams received a record-breaking fine in tennis in 2009
The meltdown cost her heavy as Williams arguably paid one of the highest fines in the history of tennis. The very next day, she was given a fine of US $10,500.
ADVERTISEMENT
Article continues below this ad
After investigating her meltdown, Williams was issued a fine of US $175,000 for her foul-mouthed tirade at a match official. It was in lieu of suspending her from the 2010 US Open or other Grand Slam events.
She was also given a two-year probation. If she committed another offense in the next two years at a Grand Slam, she would be suspended from participating in the following US Open.
Thankfully, nothing occurred in the following two years from Williams' side and her fine was consequently reduced to US $82,500.
ADVERTISEMENT
Article continues below this ad
You may also like – Top 10 Biggest Fines in Tennis History
Right after the incident, in the post-match press conference, Serena Williams denied apologizing to the lineswoman. However, her apologies came two days following her rant with the match official.