World Number one Ashleigh Barty is finding it challenging to maintain her form and tennis-level during this uncertain period of suspension. She's unsure about her form upon her return to the circuit.
Also, Barty isn't confident regarding the actual date of the conclusion of the tennis tour's prolonged suspension. "It's kind of tricky to train with the same intensity as always," Barty told the Sunday Herald Sun. "Obviously, we're still not sure when we'll go back. Now, it's about maintaining for if and when we get an opportunity to play again this year, you can kinda flick that switch and go from there."
On Sunday, there were reports stating the possible extension of the suspension until August 3, 2020. However, the ATP and WTA have yet to give official confirmation on the same.
Read More – REPORTS: Tennis Tour Suspension Period To Be Extended
Barty further elaborated on the consequences the break has had on her tennis. "Just kind of sitting back, this is really bizarre. You're preparing for that (hardcourt) swing and then you're on a plane back to Australia. It's different for everyone. For tennis players, there's that uncertainty. We need for pretty much the whole world to be clear before we can start our tour again." she added.
Ashleigh Barty in Touch with WTA Peers
The reigning French Open champion turned 24 on Friday, and she said, she has been in touch with her fellow WTA professionals.
"Domestic competitions have the chance to get up running again, but for a global sport, it's a bit unique to be in that holding pattern. All these girls I've had really good relationships with and am good friends with on a personal level. We're also chatting about what could be next for us and everyone is trying to get that new information," she said.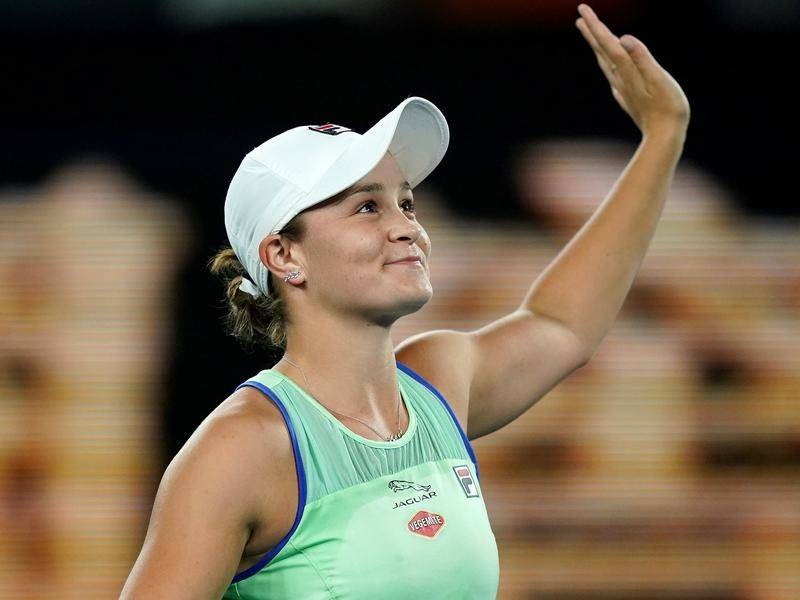 This year, Ashleigh Barty won the title in Adelaide and entered the Australian Open as the clear-favorite for her home-Slam. She reached the semi-finals and was just two points away from pulling off both the sets in her match against the eventual champion Sofia Kenin.