The professional athletes sometimes have to take 'prohibited medication' to treat a legitimate medical condition. 'It allows athletes to use only for therapeutic purposes.' The 23-time Grand Slam champion Serena Williams explained the use of 'therapeutic use exemption' (TUE) before the French Open 2015 finals.
She defended her action of taking an illegal substance and shared about using them regularly. "I have never tested positive. I have always done the TUE so you should fact check that," Serena Williams said during Indian Wells 2018.
Before her Roland Garros finals against Lucie Safarova, Williams battled through lethargy and sickness. She did not practice before her championship match.
Also, during her semifinal time match against Timea Bacsinszky at the Paris major, the American was coughing continuously. That day, it did not seem a fit tennis professional was playing for a spot in a Grand Slam final. However, she managed to pull off 4-6 6-3 6-0 victory in the semifinals.
And here is Serena Williams being sick and half-throwing up, tho it goes into the towel pic.twitter.com/pKgq9jiamW

— Andrew Jerell Jones Luke 1:37 (@sluggahjells) June 4, 2015
What did Serena Williams take?
Due to her deteriorating health conditions, according to the reports, Serena Williams was given approval for a TUE for the corticosteroid anti-inflammatory prednisone. That would deteriorate her symptoms. Corticosteroids reduce swelling and inflammation, and it simultaneously increases some physiological functions. 
Also, the World Anti-doping Agency (WADA) allows professional athletes to consume 'banned substances' for medical purposes. It is based on the criteria laid down by WADA International Standard for Therapeutic Use Exemptions.
TUE can only be used by an athlete if there's any 'significant health problem.' Also, the medication should not have a 'significant effect on performance,' and only if alternative medicine doesn't exist. 
Despite her unfit form the American ace defeated Lucie Safarova 6-3 6-7 (2) 6-2 in French Open finals and claimed her 20th Grand Slam title.
"I wasn't going to play (the French Open 2015) unless I had a TUE because if you remember that year I was incredibly sick. I am never, ever going to take an advantage over someone else. That is not who I am," she added.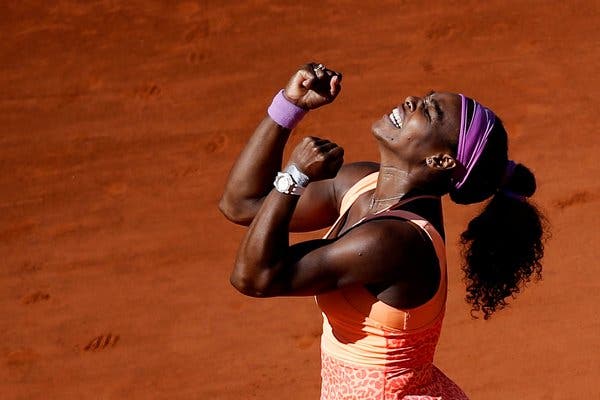 "I don't know how I even won the tournament, and I said I literally can't play the final. I have played over 20 years and I have always been extremely honest and that is one thing I take pride in especially having a daughter and having a kid."
Serena Williams has received five TUEs between the period of 2014 and 2015. Also, when she was hospitalized in 2010-11, after a pulmonary embolism. At that time she was given Hydromorphone (TUE) since she had a blockage in an artery of her lung.