Tennis Players Who Retired in 2020
Published 12/14/2020, 4:00 PM EST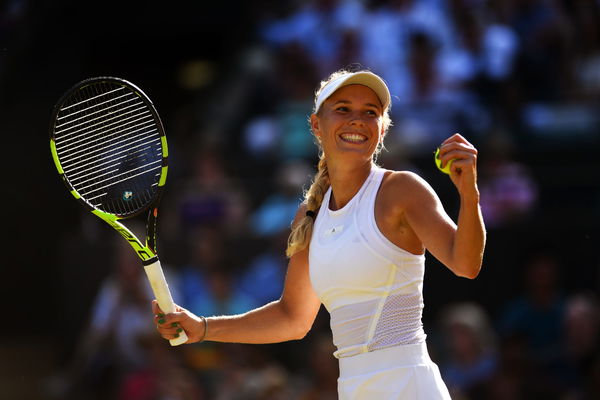 The 2020 season was a terrible one for tennis. Due to the coronavirus pandemic, so many events had to be canceled, and now to make the year even worse, some players even decided to hang up their racquet. Here are some of those players
WTA Tennis Players Who Retired In 2020 –
Maria Sharapova
ADVERTISEMENT
Article continues below this ad
The Russian star's retirement came as a surprise to most people as she was just 32 years old. However, she hadn't been competing at the level she wanted ever since she returned from her ban in 2017. In addition to this, The 5-time Grand Slam champion also had lingering shoulder issues. All of this led her to finally quit the sport as she said,
"I'm new to this, so please forgive me. Tennis—I'm saying goodbye…"In giving my life to tennis, tennis gave me a life. I'll miss it every day. I'll miss the training and my daily routine."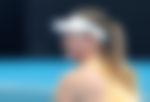 Caroline Wozniacki
Caroline Wozniacki had a great career. She became the World No. 1, she won 30 titles and one of those was a Grand Slam at the 2018 Australian Open. It was definitely sad to hear in 2019 that she would be retiring after the 2020 Australian Open.
At the time, she said that the reason for this was that she wanted to accomplish things off the court. However, another reason could be that she was diagnosed with Rheumatoid Arthritis. She did not mention this as a reason but one would definitely admit that it is a valid one.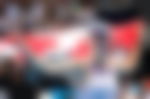 Ekaterina Makarova
Ekaterina was a great singles' player as she reached 2 Grand Slam finals. However, her biggest successes came in doubles as she won 3 Grand Slam titles. She announced her retirement via Instagram but she did not give a specific reason why. She is definitely going to missed by tennis fans around the world.
Carla Suarez Navarro
One of Spain's best tennis players sadly announced her retirement this year. She had a great career winning 2 titles, making it into the top 10, and representing Spain in the Fed Cup. News of her retirement was terrible but what was worse was that she was diagnosed with Hodgkins Lymphoma a few months later. Thankfully, she has won her battle against this disease.
Julia Goerges
Julia Goerges had a great career where she reached a career-high ranking of World No. 9 and won 7 titles. Two weeks before her 32nd birthday, she decided to hang up her racquet as she felt that it was time. She said,
"When I started playing tennis at the age of five, I would never have thought that we would go such a long way together…I always knew how I would feel when it is time to say goodbye to you, and that moment has arrived. I am ready to close the tennis chapter of my life and open a new one."
Other WTA players who retired are –
Vania King
Rika Fujiwara
Jessica Moore
Johanna Larson
Anna Tatishvili
Silvia Soler-Espinosa
Pauline Parmentier
Magdalena Rybarikova
Jamie Hampton
ATP Tennis Players Who Retired in 2020 –
The Bryan Brothers
Bob and Mike Bryan are 2 legends of doubles' tennis. Together, they won 16 Grand Slam titles, they were the World No. 1 438 weeks together and they won over 100 titles. After such success, the Brothers finally decided that it was time to walk away. They said,
"We've given over 20 years to the Tour, and we are now looking forward to the next chapter of our lives. We feel blessed to have been able to play the game of doubles for so long. We are grateful to have had the opportunities in the beginning of the year to play and say our goodbyes to the fans."
Santiago Giraldo
Santiago Giraldo was a Columbian tennis player who reached a career-high ranking of World N0. 28. Unfortunately, he failed to win a single title throughout his career but he did manage to pull off some amazing wins. He has beaten Andy Murray, Dominic Thiem, Juan Martin Del Potro, and many more. After spending many years on the Toru., he finally decided to leave the sport of tennis.
ADVERTISEMENT
Article continues below this ad
Steve Darcis
Steve Darcis won 2 titles throughout his career and reached a career-high ranking of 38. However, that's not what he is known for. Back in 2013, he stunned Rafael Nadal in the first round of the Wimbledon. What made this victory even special was that it was in straight sets which is nearly impossible to do against Rafa
ADVERTISEMENT
Article continues below this ad
Unfortunately, the Belgian was plagued with injuries which is why he decided to retire, He said, "Mentally and physically, I'm no longer at my best."