Tennis' Survival Will Be Unaffected Post Federer, Nadal and Djokovic Retirement, Says ATP Chairman
Published 01/15/2021, 2:53 PM EST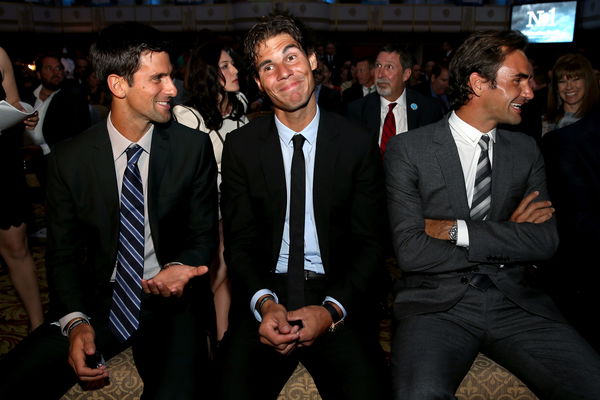 ---
---
Tennis has seen a lot of eras, but the current era of the 'big 3' is something else. The big 3 of Roger Federer, Rafael Nadal, and Novak Djokovic have dominated tennis for more than a decade, and no one comes close to them in terms of various records. Now that they have set the bar very high, their retirement is a hot topic and who comes next after them is unknown.
ADVERTISEMENT
Article continues below this ad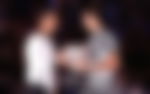 But the current ATP Chairman, Andrea Gaudenzi, isn't concerned about the big 3's retirement. He cited the rivalry between Pete Sampras and Andre Agassi and implied that tennis survived their retirement so it will also survive the retirement of Djokovic, Nadal, and Rafael Nadal.
ADVERTISEMENT
Article continues below this ad
"I started playing tennis during the era of Pete Sampras and André Agassi. Many people said that tennis would have not survived their retirement and it would have been very difficult to match between Sampras and Agassi," Gaudenzi said in an interview with La Gazzetta dello Sport.
Andrea Gaudenzi on having new rivalries after Roger Federer-Rafael Nadal-Novak Djokovic
Further, he pointed out an inevitable circle in tennis. Legends retire in tennis, and then new tennis stars come up, and that is what will happen with tennis when Djokovic, Nadal, and Federer retire.
"Their longevity is incredible though, and of course, they will be missed whenever they decide to retire. I think the game is a great product, so eventually tennis will create new stars. If you look back, the sport has always generated amazing rivalries."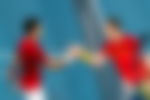 Gaudenzi expects the sport to create new rivalries after the retirement of the big 3. And certainly, there is a rise in rivalries between players like Dominic Thiem, Daniil Medvedev, Alexander Zverev etc. Also, some teenagers are slowly making their marks on the ATP tour. One of them is Jannik Sinner, who is highly regarded by Gaudenzi.
ADVERTISEMENT
Article continues below this ad
"Jannik Sinner is a very talented player. I think that he has a great future. We expect him to play in Turin in the future."
The trio of Federer, Nadal, and Djokovic are on the wrong side of 30s, and thus their retirement is inevitable. Let's see when the next-gen will pull the trigger and takeover the reigns.
ADVERTISEMENT
Article continues below this ad