Tennis Toilet Break Rules, Time-Limit and Controversies Explained
Published 08/31/2021, 11:20 AM EDT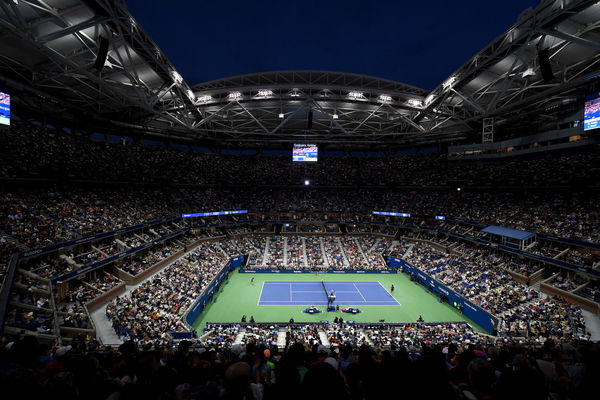 ---
---
Over the years, the toilet break rules in tennis have been at the center of many on-court controversies. Television viewers and spectators have often witnessed players frustrated at an opponent for taking long toilet breaks and even accused them of disrupting their momentum.
ADVERTISEMENT
Article continues below this ad
Although a toilet break is a player's right when he/she truly has to answer nature's call, sometimes the break appears as a delay strategy.
While the ATP and the WTA have clearly laid down the rules for a toilet break, there is a loophole that a player can use as a tactic for psychologically regrouping or disrupting an opponent's momentum.
ADVERTISEMENT
Article continues below this ad
What is the toilet break rule in tennis?
As per the ATP rulebook, a player is entitled to one (1) toilet break during a best of three-set match and two (2) toilet breaks during a best of five-set match. On the other side, the WTA rulebook entitles a player to one toilet break per match.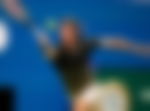 In addition, the toilet breaks should be taken on a set break and can be used for no other purpose. According to the WTA, if a toilet break is taken during the set, it must be taken before the player's own service game.
Is there a time limit for a toilet break?
As the famous idiom says, the devil is in the details. While the rule states the number of times a player is entitled to take a toilet break during a match, it does not specify any time limit for the break.
However, specifying a maximum time limit is difficult to ascertain. Since each tennis facility has services and changing rooms allocated at different distances, so it is not possible to calculate an exact time for the toilet break.
What is the controversy?
Since there's no time limit for a toilet break, players can tactically exploit the rule by taking an extended toilet break and justify themselves through the loophole present in the rules.
During the opening round of the 2021 US Open, Stefanos Tsitsipas used a toilet break before the start of a decisive fifth set, which lasted for close to eight minutes. His opponent, Andy Murray, fumed at the lengthy toilet break and vented his frustration at the officials for refusing to call out Tsitsipas, on what he saw as stalling tactics.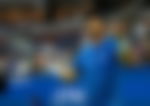 While Tsitsipas asserted he abided by the regulations, Murray complained about the duration of the toilet break and felt it influenced the outcome of the match.
ADVERTISEMENT
Article continues below this ad
There's a flip side to the issue, as well. Away from the raucous of the stadium, a toilet break helps a player mentally by collecting his thoughts and having a quiet conversation with themselves.
Before the fifth set of his 2012 US Open final against Novak Djokovic, Murray took a toilet break and later explained how it helped him.
"So, I started talking. Out loud. 'You are not losing this match,' I said to myself. You are not losing this match. At first, I felt a bit weird, but I felt something change inside me. I was surprised by my response. I knew I could win," said Murray, who eventually won the final after coming back from the toilet pep talk.
ADVERTISEMENT
Article continues below this ad
However, the bone of contention remains the absence of any maximum time limit. An extended toilet break can prove detrimental for a player waiting for his opponent to come back and actually disrupt his momentum.
It depends from which lens you view the issue. It's a question of circumvention of rules vs. gamesmanship. What do you think?