"Got Little Bit Complicated": Tennis Legend on Ashleigh Barty's Monumental Wimbledon Championships 2021 Finals
Published 07/10/2021, 11:09 PM EDT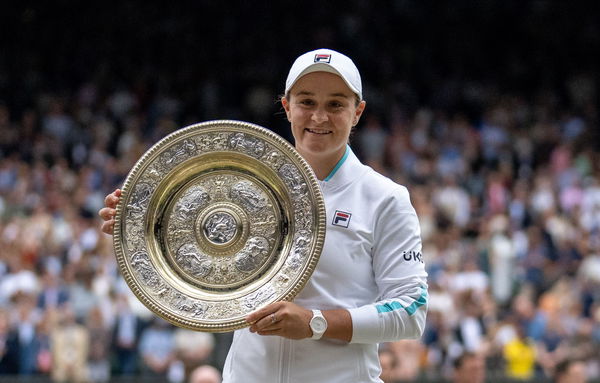 ---
---
Top seed Ashleigh Barty made history at the Wimbledon Championships today. The World No. 1 became the first Australian woman to win a Grand Slam singles title in 41 years after defeating Karolina Pliskova 6-3, 6-7 (4-7), 6-3.
ADVERTISEMENT
Article continues below this ad
With congratulations pouring in for Barty, former Wimbledon champion Lindsay Davenport gave some of her own to the World No. 1
Lindsay Davenport lauds Ashleigh Barty for winning her first Grand Slam
ADVERTISEMENT
Article continues below this ad
Despite the Australian close to sealing a straight-sets victory, Pliskova did her labor for the win today. However, the World No. 1 stepped up her game in the last set to seal her maiden Grand Slam victory at the legendary grass court.
Although the Australian suffered a quarterfinal exit at her home Grand Slam earlier this year, she retired midway at the French Open due to injury. However, the 25-year-old finally reached the summit of the sport by capping off an excellent run of results with a difficult win over eighth-seeded Pliskova.
After her match, 1999 Wimbledon champion Lindsay Davenport congratulated the newest addition to the winner list at the All England Club. She said, "This occasion, you could see it after the match it meant the world to Barty. To still be able to play the type of tennis she did knowing this has been her biggest goal.
"It was pretty awesome to see. And you get a sense now that she's got one under her belt, she's going to add a few more as well. Ash Barty, congratulations! Wimbledon Champion!"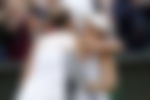 Davenport believes Barty's playing style suits Wimbledon
While Davenport appreciated her spirit, she also admitted Barty's game is natural for grass courts. In addition, she also pointed out that the game got more complicated than expected for the World No. 1.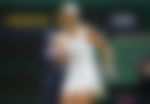 She said, "[It] got a little more complicated than maybe it needed to be. Up a set and a break, also served for the match in the second set. But Barty, she's got a game that's just so natural for this surface.
ADVERTISEMENT
Article continues below this ad
"She used her sliced backhand so well. But the biggest thing in this match was Barty and her ability to handle the occasion, to handle her nerves. She also served a great match. She out-served one of the best servers in women's tennis."
After her impressive triumph, Barty now turns her attention towards the Tokyo Olympics. With the World No. 1 sealing her first Grand Slam, she is now a favorite to bring gold for her country at the global sporting spectacle.
ADVERTISEMENT
Article continues below this ad
WATCH THIS STORY: Serena Williams, Venus Williams, Maria Sharapova, Naomi Osaka and Other WTA Players' Maiden Tour Title