ES's Test XI 2015
Published 01/03/2016, 12:18 PM EST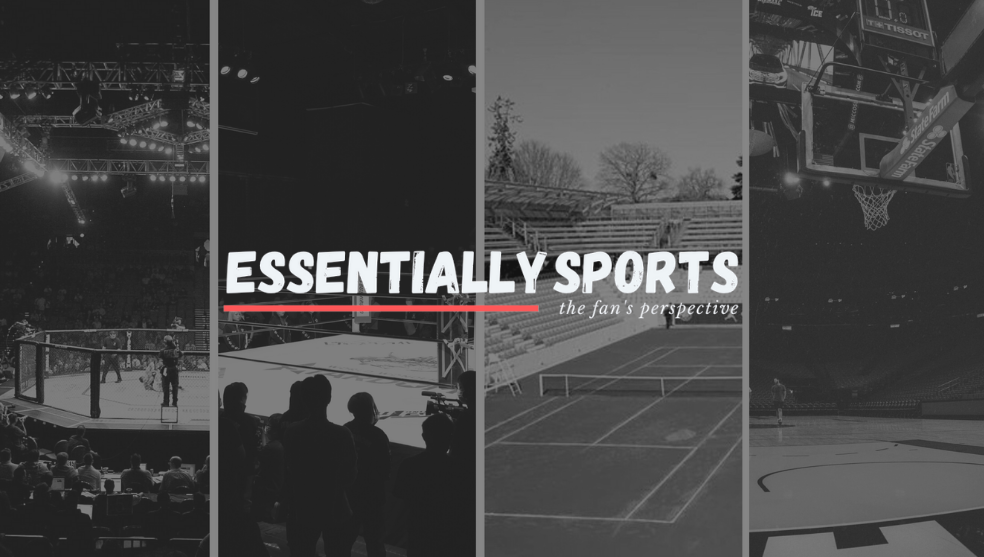 ---
---
It is finally time to bid adieu to a wonderful 2015. The year comprised of some very heated battles between the top nations of the world taking on each other in the longest format of the game. And as every national side is going through a phase of change from the old to the new, it was a year where the youngsters cashed in to catch the limelight and to make world a spectator and an admirer of their potential and talent. So, let's take a look at some of the exceptional individual performances in our Test XI 2015:
ADVERTISEMENT
Article continues below this ad
1. David Warner:
There has been no question about ever doubting this talented young man. David Warner,with an average of 54.87 and 1317 runs, allays any qualms about his temperament in the longer format. But what makes the south paw an exceptional player is a staggering strike rate of 81.85 which hugely impacts the overall result of the game. What has been more admirable is that he understands his responsibility and has added a method to his madness, to ensure his team to great starts. Thus, a trip Down Under will certainly continue to haunt the opposition if David Warner stays among the runs.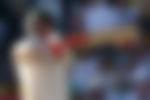 2. Alastair Cook:
The English captain has certainly returned to his sorts in the year 2015. After being relinquished from his duties in the ODI's, Cook made sure his blade made enough sound to paper over any whimpers about his roles in England Test Squad. His innings of 162 and 263 against New Zealand and Pakistan were a real exhibition of shear grit, perseverance and concentration. What is more admirable is the fact that he got these runs in the second innings and played a crucial role in winning and saving the test match for his team. The England captain also led his team to regaining of the Ashes, and had successful home and away-from-home series in New Zealand and West Indies. Cook was also named the captain of the ICC Test Team of the year and would have certainly be satisfied and smiling at the end of the 2015.
ADVERTISEMENT
Article continues below this ad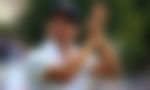 3. Kane Williamson:
There have been a lot of remarkable individual performances throughout the year, but Kane Williamson stands out as the best batsman of the year. His average of 90.15 in 16 innings certainly recites his success stories. His suppleness to any given condition and situation gives him the edge over the very best. He looks calm and composed and does not throw his wicket away and provides an ideal strength and stability to somewhat an inexperienced New Zealand batting line up. The discernible ability of getting big hundreds further predisposes his admirers. At the age of just 25, he is certainly the best player for the Kiwis and looks quite ready to be the next big thing in the International circuit.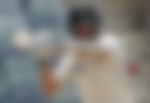 4. Steve Smith:
Nobody could have imagined a young leg spinner from New South Wales, making his test debut against Pakistan, to captain his national side in five years and score runs in such abundance. Such has been the success story of Steven Peter Smith, who has come leaps and bounce from once being a leg spinner to the most reliable Australian batsman. He feeds on his success and strives for more, scoring against every opposition team he faces and makes batting look easy. At an average of 73.70, Steve has almost manufactured runs from his bat piling it up to 1474 runs (highest in the year) in the 24 innings he has played. He is a busy player who finds a way to keep the scoreboard ticking thus putting the pressure on the opposition. With runs under his belt, he certainly looks to lead this new Australian side to the old times of invincibility and success.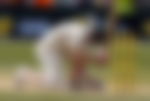 5. Joe Root:
Tried and tested in difficult English conditions, Joe Root has steadily built himself as the strongest pillar in the English middle order. He might just be slightly underrated due to his batting style, but is mighty effective. He possesses a beautiful hand-eye coordination and very few players in the world can play the ball as late as this Englishman. He has been a continuous performer for the England team and went on to score 1385 runs in 26 innings, getting better of his skipper by 21 runs. Batting at no.5 has made him adept at batting with the tail and to escalate the run rate if required. Also, he has safe hands in the slips and can roll his arms to bowl a few offies, thus making him a complete package, right at the heart of the English batting line up.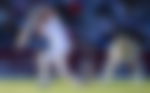 6. AB de Villiers:
Seaming tracks, bouncy tracks, spinning tracks or any other track possible, there is nowhere in this world, where the wonder boy of Cricket can't score runs. He is the most complete cricketer of the generation and still is one of the most grounded people both on and off the field. His 492 runs at the average of 49.20 speak volumes. He can score runs at a brisk pace to take his team to a huge first innings total or can play a long tiring innings, curbing his natural instincts to stave off a defeat. Moreover, he can keep wickets for his side in order to provide room for an extra batsman and can bat at any position. If the South African team are in a spot of bother, AB de Villiers would do all in his powers to wade them through. This makes him walk into any line-up of the world in any form of the game.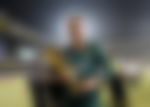 7. Moeen Ali:
Moeen Ali has been a useful cricketer for the English side throughout the year and he along with his team-mate Ben Stokes has filled a significant loophole at no. 6 & 7 positions, both with the bat and the ball. He had an impressive year as he scalped 39 wickets and contributed 563 runs with the bat. Moeen provides enough loop to the ball to make use of helpful tracks or to keep it tight from the one end. Batting wise, he has an elegance of a left hander and backs himself to go after the bowling. His 40-50 runs with bat and couple of wickets with the ball certainly make a difference in bending the game towards the English side.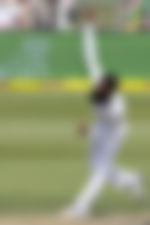 8. Ravichandran Ashwin :
It was almost like Ashwin found a new version of himself this year, exhibiting a complete master class of off-spin bowling. He finished with 62 wickets to his name and was in complete control of his armoury. He looked lethal with each of his deliveries and enjoyed hunting in packs. He went for the big scalps and did not disappoint by putting a stop to the run flow and make batting tougher for the batsman. He  is always doing things to be able to continuously irk the batsman. Overall, it was a treat to watch him bowl this year and Indian team would hope that Ashwin goes on with the good work and orchestrates many more wins for them in the longer format.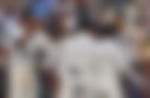 9. Stuart Broad:
Stuart Broad and James Anderson are considered to be one of the most lethal opening ball bowlers around the world. And this year, it was the turn of the taller mate, to make the openers jump and duck, and to get the new ball talking. It's the length of the Stuart Broad that makes him such a dangerous customer as he bowls just at the right length to coax out an edge from the batsman. He is a smart, thinking cricketer and has scalped 56 this year which included a breath taking spell of 9 overs, 15 for 8, against the Aussies. He uses his height well and puts it up at that awkward height, leaving the batsman perplexed about whether to get back or to move forward. He thus fits in well to spear head the attack with James Anderson and to make the new cherry count.
ADVERTISEMENT
Article continues below this ad
10. Josh Hazlewood:
Josh Hazlewood couldn't have had a better start to his international career as he bagged the ICC Emerging Player of the Year award for 2015.He is neither as fierce as Starc or Johnson nor he swings it like Anderson or Steyn. But it's the discipline of the 24 year-old that makes him so impressive. He understands his limits and is comfortable well within it. He goes on to bowl long spells at the same off- stump line till the batsman edges one or does something flashy and gives him the wicket. He was awarded with 51 wickets this year and is already spear heading the Australian pace attack in the absence of Starc and Johnson. Thus if he manages to keep himself fit and manages his work load, Josh Hazlewood could be expected to wear the baggy green for a pretty long time.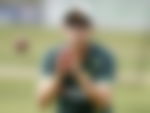 11. Mitchell Starc:
"He has pace and he has lots and lots of it". Nothing defines the left arm pacer from Australia better. Mitchell Starc relishes on his strong shoulders and smooth action to generate the pace that can trouble the world's best batsen. He had a dream World Cup this year and backed it up with splendid Ashes. He looks destructive in Australian conditions and looks menacing both with the new and the old ball. The other attribute he uses is the reverse swing that he generates due to his place which makes those Yorkers all the more dangerous. He bowled the fastest ball the in the test matches against New Zealand clocking it to 160.4 kmph. Starc, who took 46 wickets in the Whites this year before being injured, will be looking to stage a comeback in 2016 and make lives worse for the batsman.
ADVERTISEMENT
Article continues below this ad