Tfue Talks about Pros Like Ninja and Nickmercs Who Have Made The Exodus from Fortnite
Published 03/29/2021, 12:10 PM EDT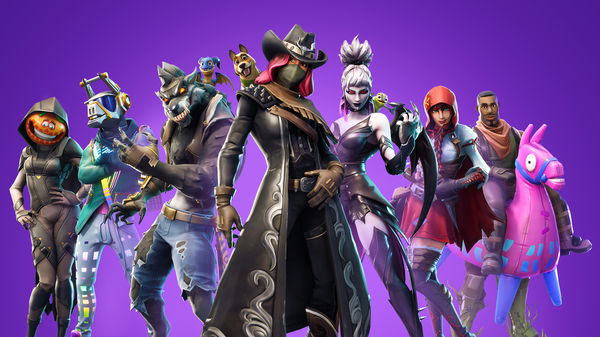 ---
---
The current season of Fortnite has proved itself to be one of turmoil and vastly opposing opinions. First off, almost the entire community is unhappy with Season 6 of Chapter 2. A lot of pros and players have been calling this season the worst ever.
ADVERTISEMENT
Article continues below this ad
Recently, the iconic Fortnite pro and streamer, SypherPK, spoke up about this issue. He believes that this current season is not horrible. However, he voiced some serious concerns about the condition of the competitive aspect of the game. Moreover, Epic Games has started to warn pros personally to refrain from any association with wagers related to the game. With all that has been going on, it is not surprising that many pros have gradually walked away from the game.
Fortnite is one of the oldest Battle Royale titles and has roped in a lot of interesting new aspects to the genre. This is one of the reasons why despite being one of the oldest games of its kind, it still has some loyal fanbase. However, it is true that the game lacks in a lot of areas, especially the competitive aspect.
ADVERTISEMENT
Article continues below this ad
Further reading: "It's Worse Than the DMR"- Dr Disrespect on Another Weapon Ruining Call of Duty Warzone
Tfue shares his thoughts on the current state of Fortnite
ADVERTISEMENT
Article continues below this ad
In one of his recent streams, Tfue spoke up about pros leaving Fortnite. Tfue himself was an iconic streamer associated with the game.
Now, to be clear, it seems that Tfue supports the streamers who have made the exodus to other games. According to Tfue, the only pros and streamers who have stayed did so because they did not have the prerequisite skills to move on to other games. He says,
"That's crazy, it's almost like all the big streamers with somewhat of a personality have ventured off to different games because they realized that they're not braindead Fortnite players with absolutely Zero… f***ing brain cells and only mechanics and they realized that they have a personality and they can venture off and play other games and still have a streamer career, you know?"
ADVERTISEMENT
Article continues below this ad
Tfue himself has made the jump to Minecraft. He mentions Ninja and Nickmercs, who have made the jump to other games as well. Although, Nickmercs did stream Fortnite this season, and apparently he loves it. But the fact remains that the competitive side of the game is pretty weak. Let us hope Epic Games manages to step up their game soon before Fortnite really dies out.