"That Jeopardizes the Stream"- Shroud on Competitive Valorant
Published 05/18/2020, 1:44 PM CDT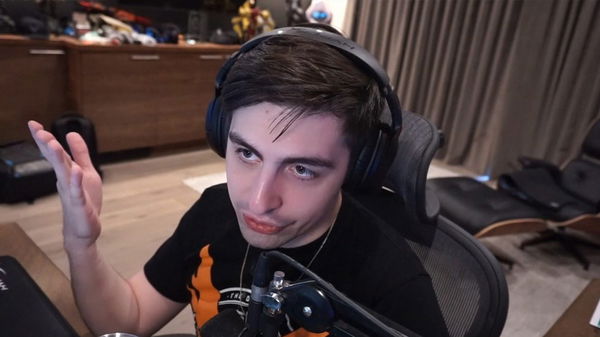 ---
---
The thought of Michael "Shroud" Grzesiek returning to the competitive eSports scene is quite intriguing. The former professional CS: GO player has made name for himself as an aim-God over the years. He took up full-time streaming after stepping down as a pro, to great success. While he has never really looked back, Valorant sure seems to have put a shadow of a doubt in his mind. When Epic Games first released its closed-beta, Shroud was absolutely gaga over the game. His interest in the game hasn't wavered much since.
ADVERTISEMENT
Article continues below this ad
Valorant not casual enough for Shroud
A few weeks back, Shroud opened up on rumors flying around about his return eSports. He claimed it was too mentally taxing to be a pro, while it would also hurt his streaming career.
ADVERTISEMENT
Article continues below this ad
In one of his recent broadcasts, Shroud once again talked about competing in Valorant.
While he yearns to compete because of the nature of the game, he also loves his life of streaming. As he mentioned, taking up competitive Valorant would leave him with little time for anything else in life.
"I would love to compete again, but that jeopardizes the stream."
Shroud then went on to say that playing Valorant just casually is not easy. It is a game that \invokes a sense of competition.
"I just love what I do now, and I prefer it so much more, but it just sucks because Valorant's a great game, I love it and I want to follow it all the way through, but it's not casual enough. I can't enjoy it casually, because there's no casual aspects. Even unrated isn't casual. the whole game is pretty serious." 
ADVERTISEMENT
Article continues below this ad
He went on to say that while he wanted to do more in Valorant, he just couldn't. Instead, he admitted, he will have to look for other games to keep him busy.
As much as we would love to see this man compete again, we also love his streams. You'll find few streamers of his ilk; a level-headed, calm-natured guy who loves interacting with his viewers.
If only he could somehow manage to balance both.
ADVERTISEMENT
Article continues below this ad
Which Shroud do you prefer?