"Damn you, Seth Rollins!"- Rey Mysterio reacts to his 'Retirement Ceremony' on RAW
Published 06/02/2020, 10:17 AM EDT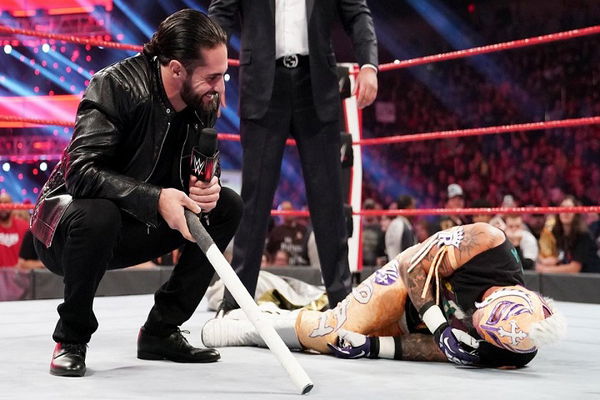 ---
---
WWE Superstar, The Monday Night Messiah Seth Rollins recently held a retirement ceremony for Rey Mysterio, on RAW. However, the 'ceremony' was a strange affair, as Rollins himself was the one who had grievously injured Mysterio, only recently. Rollins, flanked on either side by his followers, came into the ring and shared his thoughts on Rey Mysterio.
ADVERTISEMENT
Article continues below this ad
"Tonight is a huge night on RAW, there are a lotta things going on. My gut tells me, that Rey's not gonna be able to bring himself to formally announce his own retirement. And that's understandable, So I have brought myself to handle that formality for Rey Mysterio myself."
Rollins was trying to justify his vicious attack on Mysterio, which may have blinded him in one eye. He stated in his 'retirement ceremony' that Mysterio was too humble to come out and call himself a legend, so he'd do it for Mysterio. "If you know Rey Mysterio as well as I know Rey Mysterio, he's too humble, he's too modest, to come out onto this ring and call himself a legend.
ADVERTISEMENT
Article continues below this ad
"So it is my duty as a leader to come out here and appreciate Rey Mysterio, appreciate the fact that Rey was chosen as a sacrifice to the greater good of Monday night RAW," Rollins stated. 
He ended his cold, heartless speech with this before he was interrupted by Aleister Black.
"Rey has transcended language and borders. This is a moment that will live in time forever. RM was chosen as a sacrifice for the greater good of Monday night RAW. If that isn't legendary, then I don't know what is."
Mysterio later came in through a live video conference, from the hospital. He had been recovering for more than a week by the time this interview was conducted.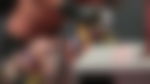 Rey Mysterio responds to The Monday Night Messiah
When Mysterio was asked by Samoan Joe about his recovery, he had this to say, "Although my eye is recovering, I don't have that answer. We still don't have a timetable, when or if I can return. If an infection were to set in, that would be the end of my career."
When his 'retirement ceremony' was brought up, Mysterio had extremely unkind things to say about Rollins. "For a Messiah, Seth clearly carries a lotta negativity with him. Carrying so much negativity can be a burden for any man.
"And for Seth to be saying that I was 'chosen' as some sorta sacrifice? I wasn't chosen by some higher power! Seth made a clear decision to try and blind me."
Mysterio's son Dominic seemed more agitated about the entire affair than his father. Dominick interrupted Rey and let the world know how he truly felt. "Seth Rollins is no Messiah. He's barely a human being. Something needs to be done about him.
"Someone from this family, better yet. He tried to end your career, and now he's lying about how he was forced to do it? That's a bunch of BS!"
Rey Mysterio's injury, and Seth Rollin's antics following it, might be the start of a very interesting feud in the WWE. Rollins's excellent persona and mic work, the extremely high stakes in the situation, all make for an excellent storyline.
Dominic left the video conference with a final message for Seth Rollins. "Seth Rollins, you're a man of scripture… An eye for an eye," he said in a manner that seems like a threat.
ADVERTISEMENT
Article continues below this ad
Rollins responded to the threat, after the show.
ADVERTISEMENT
Article continues below this ad