"That's F****** Deserved"- xQc on Twitch Banning Amouranth and Indiefoxx
Published 06/19/2021, 6:37 AM EDT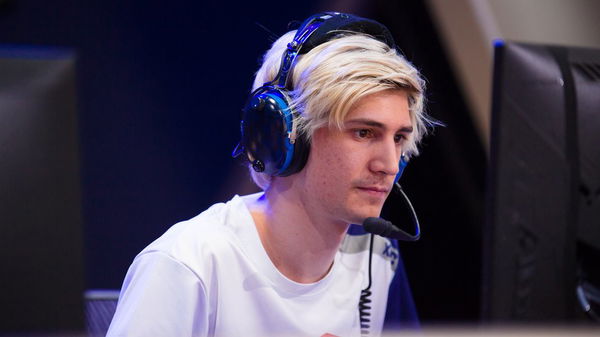 ---
---
Twitch has abruptly banned prominent ASMR streamers Indiefoxx and Amouranth. While some have opposed this decision, others like xQc believe that both the creators deserved this ban.
ADVERTISEMENT
Article continues below this ad
Amouranth and Indiefoxx were easily two of the biggest ASMR streamers on Twitch. However, many had been complaining about their content lately. Instead of just reading, whispering, and tapping fingernails, Amouranth and Indiefoxx often licked the mics to simulate 'earlicking' the viewers. In the process, they mostly wore lingerie.
xQc calls Amouranth and Indiefoxx shameless for breaking rules
ADVERTISEMENT
Article continues below this ad
It is self-evident that Amouranth and Indiefoxx's content is not safe as per Twitch's guidelines. In fact, this isn't the first time that the platform has taken strict action against the streamers. Just a few weeks back, Amouranth lost her access to ad revenue and had even ranted about the same.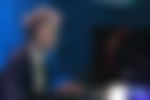 The former Overwatch pro believes that Amouranth and Indiefoxx have been experimenting with Twitch's rules for a long time. They have been breaking similar rules repeatedly, and it is unfortunate that they are still not permanently banned from the platform.
"This creates a very negative environment for other partners to see it. If they break two or three rules over two years, they're gonna get clapped on, right? But people who break one rule again and again. The same rule, again and again, and again, one month after, two weeks after," ranted xQc.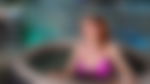 This explains why xQc wants Amouranth and Indiefoxx to be permanently banned from Twitch. As soon as he was asked about the incident, he claimed," Amouranth and Indiefoxx banned. Well, that's f****** deserved."
Over the years, xQc has also suffered Twitch bans on many occasions. Three of these bans were for showing explicit content on stream, while the most recent one was for stream sniping in a Fall Guys Twitch Rival event. However, the streamer claims he hasn't broken any rules intentionally, and all these bans have been a result of accidents.
Will Amouranth and Indiefoxx return to Twitch
Both Amouranth and Indiefoxx do not seem too worried about their bans. Surprisingly, they've been joking about it on social media platforms.
Amouranth posted a tweet with a caption 1 like= 1 second shorter ban.
On the flip side, Indiefoxx believes that Twitch has deliberately given her and Amouranth this weekend off. The platform had been noticing their hard work, and now wants them to take some rest.
ADVERTISEMENT
Article continues below this ad
Hey @Amouranth wanna go to a spa since we both have the weekend off? I could really use a tongue massage.

— Indiefoxx 🌙 OF (@indiefoxxlive) June 19, 2021
It seems like Amouranth, and Indiefoxx will return to Twitch soon. However, they'll have to categorize their content in a much better way to avoid permanent bans in the future.
ADVERTISEMENT
Article continues below this ad
WATCH THIS STORY: Most Controversial Twitch or YouTube Steamers