The 10 greatest Wimbledon showdowns!
Published 06/28/2018, 5:30 AM EDT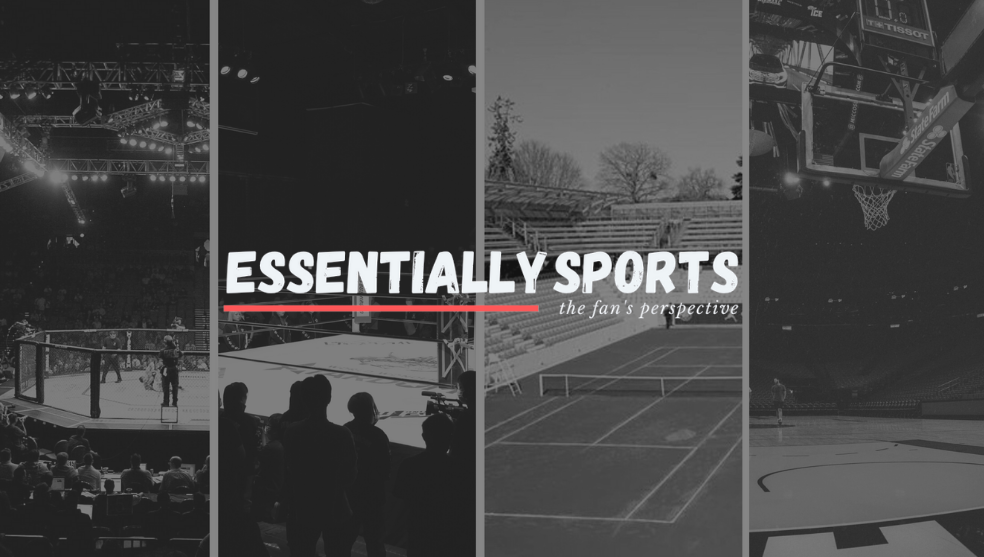 Wikipedia says "The Wimbledon Championship is the oldest tennis tournament in the world, and widely considered the most prestigious."
ADVERTISEMENT
Article continues below this ad
We can't help but agree with that last part, and so we've compiled a list of the ten best "showdowns" that happened at Her Majesty's Tennis grounds.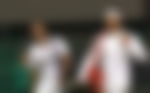 2001:The finals, Pete Sampras vs Roger Federer
ADVERTISEMENT
Article continues below this ad
Consider this match the one where Sampras passed on the Wimbledon torch. Having won seven titles at the All England Club coming into the 2001 tournament, most tennis fans assumed that Pete was nearing his end and a new tennis phenom named Roger Federer was about to make his presence felt. Sampras didn't relinquish his reins easily, forcing four of the five sets to at least twelve games, and tiebreaks in two of them.
Federer won 7-6, 5-7, 6-4, 6-7, 7-5.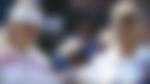 1993: Steffi Graf vs Jana Novotna
After dropping the first set, Novotna responded soundly in the second only allowing Graf to win one game. Novotna kept it rolling in the third, and was one point away from taking a 5-1 lead in the final frame, but Graf ended up sticking around long enough to grind out a Wimbledon tournament victory. Novotna openly wept after losing this one. Graf won 7-6, 1-6, 7-4.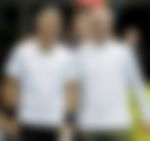 1980: John McEnroe vs Bjorn Borg
At the start of the final, McEnroe was booed by the crowd as he entered Centre Court, because of the heated exchanges he had had with officials during his semi-final victory over Jimmy Connors. In the final's fourth-set tiebreaker that lasted 20 minutes, McEnroe saved five championship points and eventually won 18–16. The tie-break was later described by one reporter as "the most riveting episode in the sport's history". McEnroe, however, could not break Borg's serve in the fifth set, which the Swede won 8–6.
Björn Borg defeated John McEnroe 1–6, 7–5, 6–3, 6–7(18), 8–6 to win the match.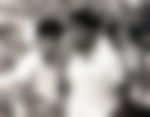 1969: Pancho Gonzales vs Charlie Pasarell
The longest match ever played at Wimbledon lasted five hours, 12 minutes and included 112 games. Pancho Gonzales finally beat Charlie Pasarell 22-24 1-6 16-14 6-3 11-9.
The match would have been even longer but for Gonzales having a tantrum and throwing the second set. He was furious with umpire Harold Duncombe, who refused to go off for bad light at the end of the day
Gonzales, who had won the US Open nearly 30 years earlier, was 41 at the time and in those days players did not sit down at the change of ends, but simply wiped the perspiration away, downed a mouthful of barley water and got on with it.
2008: Rafael Nadal vs Roger Federer
A part of the storied Federer–Nadal rivalry, the finals of 2008 pitted then-World No 1 Roger Federer against then World No. 2 Rafael Nadal. After 4 hours and 48 minutes, Nadal defeated Federer 6–4, 6–4, 6-7(7), 6–7(10), 9–7. It is widely regarded as the greatest match in the history of tennis.
2010: John Isner vs Nicolas Mahut
In the Men's Singles tournament first round, the American 23rd seed John Isner defeated the French qualifier Nicolas Mahut after 11 hours, 5 minutes of play over three days, with a final score of 6–4, 3–6, 6–7(9), 7–6(7), 70–68 for a total of 183 games.
After resuming on Wednesday, 23 June, at 2:05 pm, the record for longest match was broken at 5:45 pm. The light faded again, and so play was suspended at 9:09 pm, with the final set tied at 59 games all. Play resumed at 3:40 pm on Thursday, 24 June, and Isner won at 4:47 pm, the final set having lasted 8 hours, 11 minutes.
Both players broke numerous Wimbledon and tennis records, including each serving over 100 aces, with the match being referred to as "the endless match". The final set alone was longer than the previous longest match.
1975: Arthur Ashe vs Jimmy Connors
Arthur Ashe's 6-1, 6-1, 5-7, 6-4 victory over Jimmy Connors in the 1975 final may not have been the best finals in terms of tennis excellence.
However, the most enduring aspect of the match was the surprising outcome and the clever strategy Ashe used to achieve it. Less than a week from his 32nd birthday, Ashe defeated Connors, 22, in four sets, using a special strategy devised with friends, trumping Connors' strength and laying waste to the oddsmakers.
In essence, the plan was to hammer Connors's backhand with wide serves, keep the ball low, soft, and short on Connors's forehand, come to net with down-the-line approaches, and focus, focus, focus.
2001: Goran Ivanisevic vs Patrick Rafter
Goran Ivanišević became this tournament's champion, defeating Patrick Rafter, 6–3, 3–6, 6–3, 2–6, 9–7
The final game of one of the most memorable matches in Wimbledon history, featuring two fan favorites, took on a life of its own.
In the 16th game of the fifth set — members of Goran Ivanisevic's entourage asked for divine intervention as the Croatian sought to close out the encounter against Australia's Patrick Rafter and end years of Wimbledon heartache.
Ivanisevic himself asked for help from above, he wanted the same ball when serving, and Australian and Croatian spectators on Centre Court roared encouragement between points to make for a football like atmosphere.
His ranking of 125th wasn't even high enough to land direct entry into the tournament
1977: Bjorn Borg vs Vitas Gerulaitis
The score was: 6-4, 3-6, 6-3, 3-6, 8-6
Once in a while a tennis match will reach its climax with both players convinced they are going to win until the last stroke of the last rally. Such was the case in one of the matches that is the stuff of sporting legend – Bjorn Borg v Vitus Gerulaitis.
The pair were great friends, practice partners, knew each other's games inside out and sparred for five sets. Gerulaitis twice came back from a set down but missed a match point and eventually went down 8-6 in the fifth
ADVERTISEMENT
Article continues below this ad
1992: Andre Agassi vs Goran Ivanisevic
Andre Agassi won his first Wimbledon title on his third attempt, defeating Goran Ivanišević in the final, 6–7(8–10), 6–4, 6–4, 1–6, 6–4. This was Agassi's first step towards completing a career Grand Slam.
ADVERTISEMENT
Article continues below this ad
During Agassi's bad boy phase, he once derided Wimbledon as a tournament stuck in the past that he didn't care for. His opinion changed radically when he beat Goran Ivanisevic in a grueling five-set match in the 1992 Wimbledon final.
Agassi showed why he is one of the best baseline players in tennis history and held his own against the large Croation's lethal serve. Even after Ivanisevic appeared to have found his swagger in the fourth set, Agassi kept his composure until the fifth set concluded with him crying face down on Centre Court