The 2020 Italian Open Reveals Their Spectator Policy
Published 06/18/2020, 5:45 AM EDT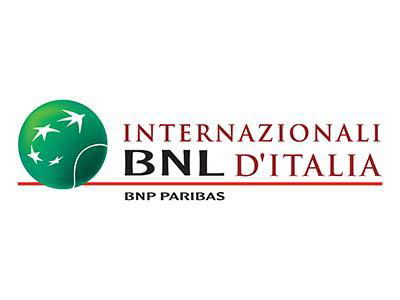 Very recently, it was confirmed that the French Open would be played in 2020. And unlike the 2020 US Open, spectators are going to be allowed at the arena despite the coronavirus pandemic. Continuing this trend, the 2020 Italian Open is also hoping to allow fans in their tournament. Check it out.
Italian Open To Allow Fans
ADVERTISEMENT
Article continues below this ad
The ATP Tour recently unveiled a very exhausting resumption schedule. In that schedule, the Italian Open is scheduled to be played on the 21st September right before the French Open which starts on the 27th of September. The president of the Italian Tennis Federation talked about allowing fans to watch the matches as he said,
"A few days ago the ATP asked us if we were available within hours that should take place from 21st September. We hope to have spectators watching. But that will be decided by the dialogue we will have with the government institutions."
ADVERTISEMENT
Article continues below this ad
Every tennis fan will be hoping that fans will be allowed to watch all the matches. But even if they are not allowed, they will be happy that the tournament is taking place even though many tennis players thought that the 2020 season was lost.
The one player who will be very happy that the Italian Open is going to be played is Rafael Nadal. It is one of his favorite tournaments and he has won it an astonishing 9 times. His latest victory came last year when he beat Novak Djokovic in the final.
ADVERTISEMENT
Article continues below this ad
He will be looking to defend his title and in the process win his 10th title there. He already holds 10 titles at 3 tournaments – the Monte Carlo Masters, the Barcelona Open, and at the French Open. This is already a record and he could extend it with the Italian Open.
He will definitely be thinking about it and he will also be hoping to win at the French Open where he is also the defending champion. Hopefully, just like last year, he will win both tournaments and set many more records.