The Best Baseball Pitchers of the Modern Era
Published 10/15/2019, 1:27 PM EDT
---
---
If you're a baseball fan, you'll know that there are few more important players than the pitcher. Similar to a quarterback in terms of the influence that they have on games, they can both win and lose contents on the strength of their performance.
ADVERTISEMENT
Article continues below this ad
This is why so many mlb picks are inspired by the form and pedigree of each team's individual pitcher, and understanding this is crucial if you're to succeed as a punter.
As you can imagine, there have also been countless greater pitchers during the 100 years'-plus history of Major League Baseball. Here our picks for the top four:
ADVERTISEMENT
Article continues below this ad
Bob Gibson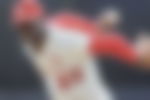 Whilst Gibson may not be the most revered or glamourous of pitchers, he was considered by many to have one of the purest and most alluring actions in history.
He also enjoyed a fruitful career, which saw him win two World Series titles, two Cy Young awards and a coveted NL MVP award.
Gibson also earned nine All-Star appearances during his career, whilst he was also selected for the MLB All-Century Team in 2000.
The pitcher's best season came in 1968, when he amassed an incredible 22-9 record that included 13 shut-outs and a 1.12 ERA. His career ERA was also 2.91, which puts him on a par with some of the best competitors in history.
Tom Seaver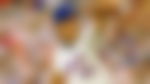 Seaver's breakthrough year came in 1967, when he won the Rookie of the Year with the New York Mets. To this day, he also holds the franchise record for the most wins with the Mets, making some of an icon in the Big Apple.
Over the course of a stellar 20-season career, Seaver won three NL Cy Young awards and was eventually inducted into Cooperstown in 1992. At this time, he set an all-time record for the highest voting percentage for induction, achieving a staggering 98.84%.
He has also earned three ERA titles and five strikeout titles in his career, whilst his superb form in 1969 helped the Mets to win a deserved World Series Championship.
So, although it may come as a surprise that he remains the only MLB Hall of Famer to appear in a Mets' jersey, few players past or present are more deserving of such as accolade.
Greg Maddux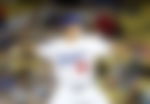 Whilst Maddux may not have been a huge strikeout hurler, his accuracy and consistency set him apart from his more eye-catching rivals.
In fact, he managed to baffle even the biggest hitters throughout his career, which saw him deservedly earn a record-breaking four consecutive Cy Young awards from 1992 to 1995.
1995 was also Maddux's standout season, as he recorded a superb 19-2 record with a 1.62 ERA and 181 Ks.
This is also one of the best single season performances of any pitcher throughout history, and it's no surprise that Maddux sits eight on the all-time list of wins with a whopping 355.
Randy Johnson
ADVERTISEMENT
Article continues below this ad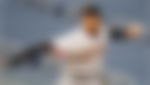 Be honest, did you expect anyone else to be at number one? After all, Johnson achieved incredible success during his career, whilst his size and intimidating, 6'10" frame made him one of the most recognisable players of all-time.
Also known for his lanky stature and unusual sidearm pitching delivery, Johnson regularly achieved speeds in excess of 100mph and possessed the most devastating fastball in history.
ADVERTISEMENT
Article continues below this ad
A five-time Cy Young award winner, Johnson also led the league in strikeouts on nine separate occasions during his record-strewn career.
On the subject of strikeouts, Johnson is also second on the all-time list with an incredibly 4,875, with only the iconic Nolan Ryan ahead of him in this particular pecking order.