The Bizarre Reason Why Sir Stirling Moss Lost an F1 World Championship
Published 04/12/2020, 5:42 PM EDT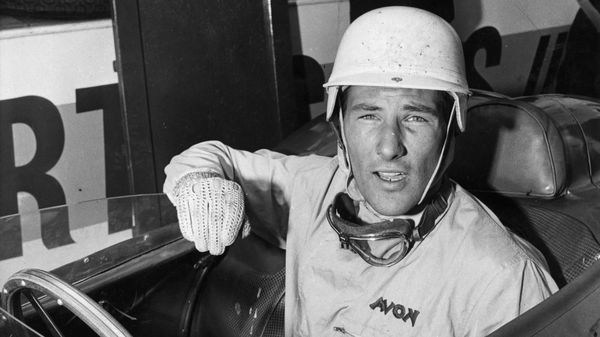 ---
---
Tragically, British motor racing legend, Sir Stirling Moss passed away earlier today. Moss is known in Formula One circles as one of the greatest Formula One drivers to never win a title. Needless to say, the London-born driver lived a wholesome life before he kicked the bucket at the age of 90.
ADVERTISEMENT
Article continues below this ad
Though he is not known for any title success, many F1 fans and experts respect him for his achievements and his professionalism. Recently, renowned F1 journalist Maurice Hamilton spoke to talkSPORT and paid his respects to Moss. He recounted the tale of the 1958 Formula One season, and the title fight between Stirling Moss and Mike Hawthorn.
That year, Moss had his best chance of clinching that elusive championship one and for all. Unfortunately, Hawthorn pipped him to the crown by a single point. However, fate sowed the seeds of loss earlier that year, at the ninth round. In spite of that, Moss confessed that he wouldn't have it any other way, as he sacrificed his chance in an act of sportsmanship.
ADVERTISEMENT
Article continues below this ad
"There's a great story to that," Hamilton said. "Stirling was runner-up four times in the world championship and the closest he got was 1958, and it went right down to the very last race.
"Two races prior to that Stirling Moss was in pole position and during the last lap Hawthorn lost control and started spinning around the track. In order to regain access to the track he had to go against the traffic in the escape road, so when the officials found out this they excluded him – hence he was going to score no points."
ADVERTISEMENT
Article continues below this ad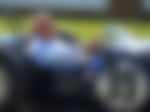 What did Stirling Moss do?
 Stirling Moss, off his own volition, approached the stewards and told them the truth of the matter. He explained that Hawthorn wasn't actually on the track at the time when he tried to rejoin. Instead, he was on the pavement getting a push start, which wasn't illegal.
ADVERTISEMENT
Article continues below this ad
Evidently, the stewards agreed and restored Hawthorn's second place. During the race, he earned seven points which ultimately decided the championship.
Hamilton revealed that when he interviewed Stirling Moss about the incident, he explained the circumstances. However, Moss knew that he could lose the championship if he spoke up. He said "No boy, that never crossed my mind."